"Constantine" Premiere Coverage

"Constantine" Premiere Coverage
Exclusive video and pictures from the world premiere of Keanu Reeves' latest film.
"Constantine" is the latest comic book to make a trip to the big screen. Based on the popular graphic novel "Hellblazer", the film adaption stars Keanu Reeves ("Matrix", do we need to mention any of the others?), Rachel Weisz ("The Mummy", "Stealing Beauty"), Gavin Rossdale (yes, the guy from Bush!), Tilda Swinton ("Adaptation", "The War Zone"), and a cast of thousands. The story revolves around a suicide investigation which leads into the world of demons and angels that exists just beneath the landscape of contemporary Los Angeles.

Horror.com's own Staci Wilson was at the Los Angeles premiere and got a chance to talk to most of the stars. Yes, Mr. Reeves ditched us this time (no hard feelings), but have no fear, the rest of the cast more than made up for his absence. Even if we didn't get to talk to "Constantine" himself, we got some great pictures of him and just about everyone else involved. Move your eyes down the page and push a few buttons on your mouse and find out what this film is all about:
"Constantine" Premiere: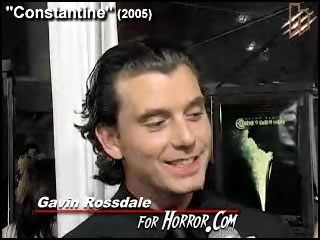 Click The Image Above To View The "Constantine" Red Carpet Premiere.
"Constantine" 60 Second Review: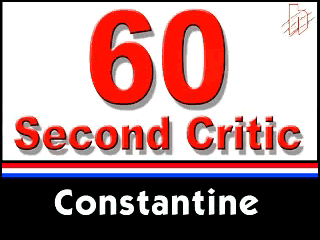 Click The Image Above To View The "Constantine" 60 Second Review.
"Constantine" Interviews:
exclusive photos of the "Constantine" premiere, featuring Keanu Reeves, Gavin Rossdale, Djimon Hounsou, Gwen Stefani, and many others!

Also check out Staci's written review of the film.