Bowling For Boobies Charity Event - Supporting The "Horror Starlets" Team

Bowling For Boobies Charity Event - Supporting The "Horror Starlets" Team
Coverage and pictures by Staci Layne Wilson
Last night's annual Bowling For Boobies Breast Cancer was a big success! Our favorite team, Dread Central's The Horror Starlets, took the awards for "Most Money Raised" and "Best Team Look" (no surprises there!).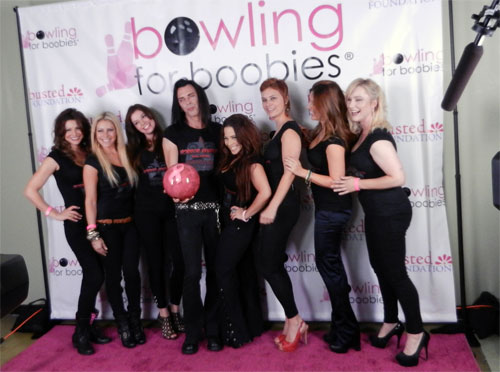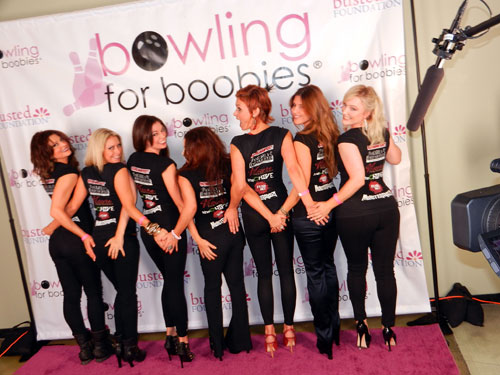 As ever, the venue was the kitschy and cool Hollywood-style bowling alley and gastropub, Jillian's on the Universal City Walk in Universal City, CA. The ladies strutted their considerable stuff on the red carpet, then mingled with the guests, supporters and bowlers at the bar inside (Boobie-tini's were the hit of the night), then played some games, and culminated the celebration for better lives for women with breast cancer with a live charity auction and raffle, including a one-of-kind, hand-painted bowling ball made by FX artist Dan Crawley ("Buffy the Vampire Slayer" and the features Trailer Park of Terror, Dead and Gone, The Avengers, Battleship and more).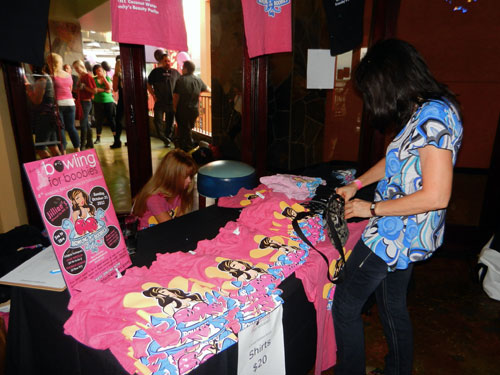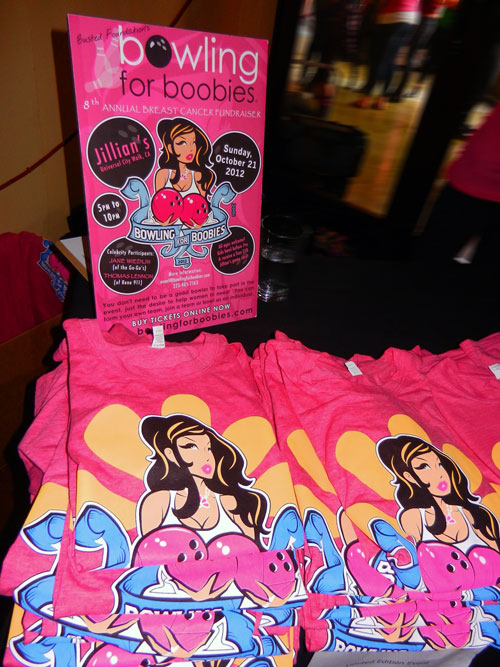 "We're gonna need a bigger bra!"
Dread Central's tireless Sean Decker oversaw the success of his team, comprising of Barbara Nedeljakova (Hostel and Hostel: Part 2, Whispers), Brooke Lewis (Ms. Vampy, Slime City Massacre), Carlee Baker (The Woman, The Devil's Carnival Roadshow), Cerina Vincent (Monika, Cabin Fever), Allison Kyler (Chromeskull: Laid To Rest 2), Ashlynn Yennie (The Human Centipede films), Sarah Butler (I Spit On Your Grave), Natalie Victoria (DeadHeads), and Kristina Klebe (Rob Zombie's Halloween).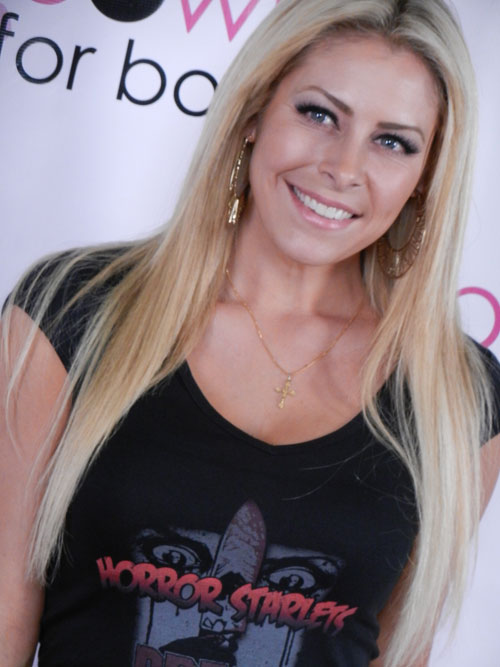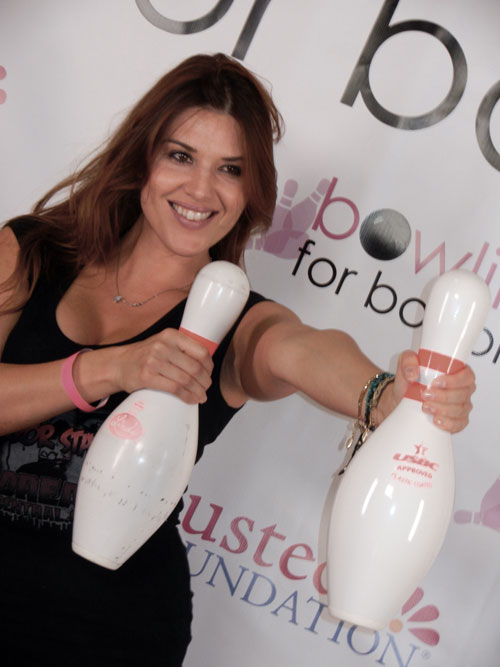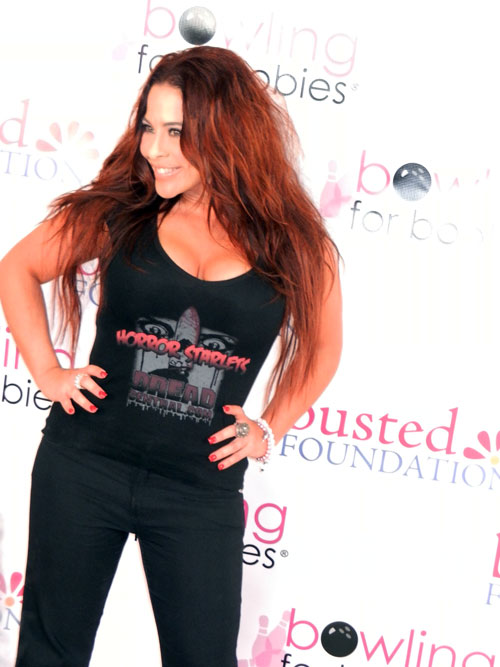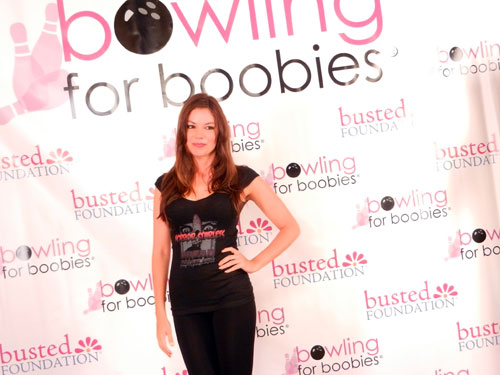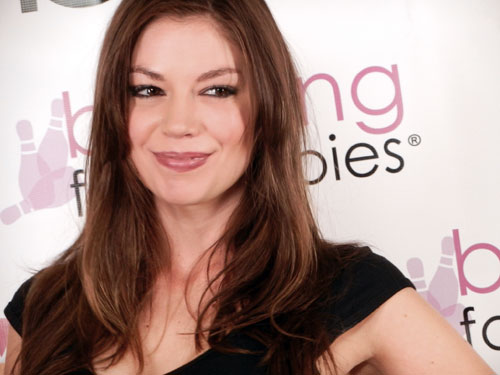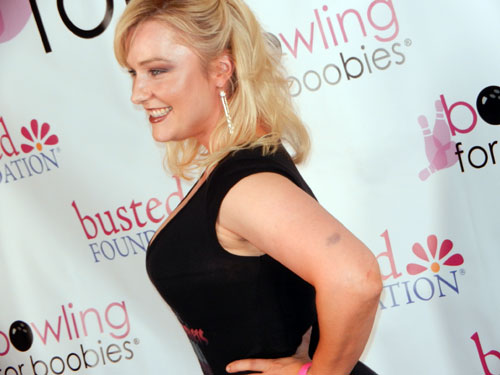 Says Sean Decker of his work with 'The Horror Starlets' and Busted Foundation, "It's been a vastly rewarding experience, as the money we raise goes directly to someone struggling with breast cancer, and not some ambiguous research society. As a team we are reaching out to the horror community and beyond this year, and ask people to come together in support of local Los Angeles women battling breast cancer."
Missed the event? Donate online to help contribute towards the financial awards for women who meet Busted's requirements.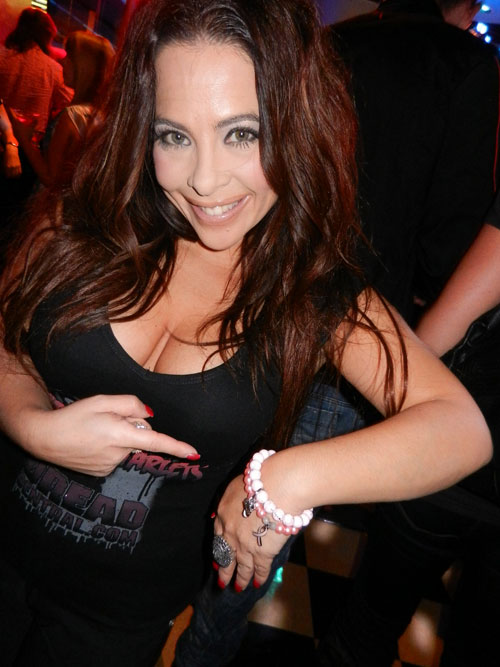 Brooke's Bowling Ball Bling, made especially for her by Hoppe Jewels
The Horror Starlets on Facebook: HERE
The Horror Starlets' Fundraising Page: HERE
The Horror Starlets' 2012 Promo Video: HERE
History:
BUSTED FOUNDATION grew out of the dedication and success of Bowling For Boobies®. Bowling For Boobies® began in 2004 lead by Terri Lyman, Stefanie LaHart and Edith Speed as a support to Edith while she was in her own fight with breast cancer. Our event was such a success that year that we were all inspired to continue our efforts and reach out to more women in our local community. In 2007, Busted Foundation was formed and incorporated with the intent of continuing and expanding the work of Bowling For Boobies®.