Hollywood Museum - Basement Horror Memorabilia Exhibit

Hollywood Museum - Basement Horror Memorabilia Exhibit

text & pix by Staci Layne Wilson
Back in the 1930s and 40s, during the heyday of Hollywood glitz and glamour, the world of movie make-up was dominated by none other than Max Factor. Max Factor invented the first modified greasepaint used in a motion picture, and went on to become the originator of lip gloss, pan-cake, and false eyelashes. The song "Hoo-ray for Hollywood" even contains the lyric, "Wanna be an actor? Call Max Factor!"
But to horror fans, the visage isn't just about beauty. Certainly one of the most significant cinematic pioneers of the 20th century is genius special effects makeup artist Jack Pierce, the legendary monster-maker who worked at Universal Studios during its classic period on films such as White Zombie, Bride of Frankenstein, and The Mummy's Tomb to name just a few.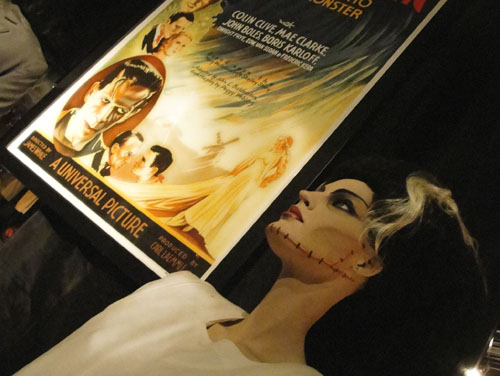 It's fitting that these two men live on (in spirit, at least), at The Hollywood Museum (on Highland, at Hollywood Blvd., bracketed by Ripley's Believe It Or Not and Mel's Diner). As a native Angelino, I eschewed this believed-contemptible tourist trap all my life… until, one day, I read a review about underappreciated architectural gems hiding in plain sight in around L.A., — plus, I found out there is a special horror movie display. So, for purely journalistic purposes, and with skepticism at the ready, I popped in. I walked out hours later, a satisfied customer and a reformed naysayer.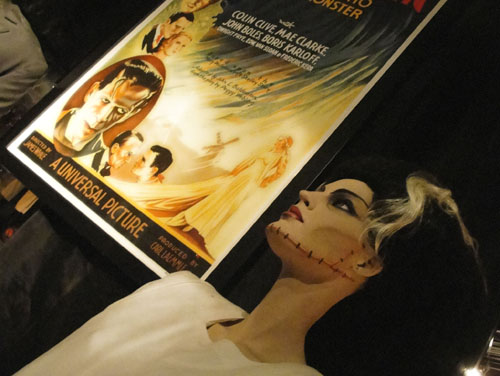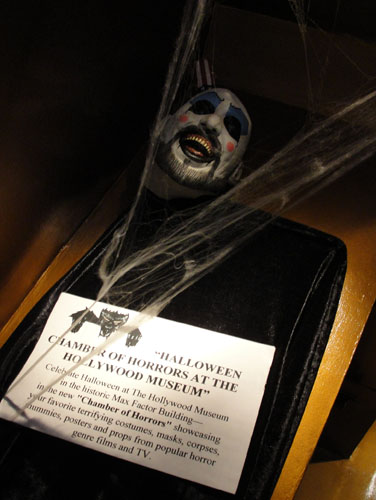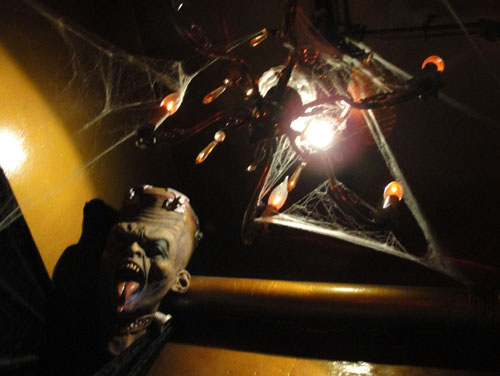 The Hollywood Museum may be a tourist attraction, but it's truly got a little something of everything to offer anyone. When I plunked down the admission fee and stepped in, there was an excellent temporary Marilyn Monroe exhibit occupying three floors of the historical landmark (once a beauty salon opened in 1935, this art deco masterpiece is as pretty on the inside as its façade suggests), but of course as a longtime horror film scholar and journalist, it was the basement that most interested me.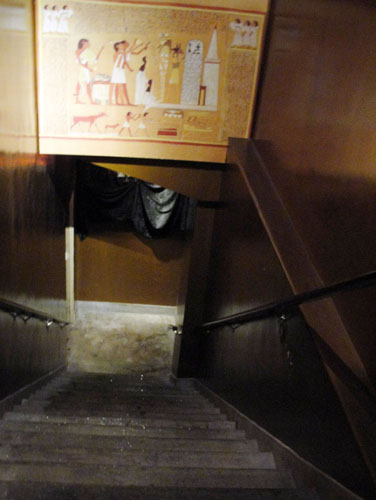 Fortunately, it's a self-guided tour, so I was able to linger as long as I liked among the charming vintage silent-era esoterica and the grittier sets containing modern-day (but just as speechless) slashers such as Jason Voorhees' Camp Crystal Lake. The monstrous memorabilia displays include masks worn by Kane Hodder in Jason Goes to Hell: The Final Friday, the Michael Myers disguise from Halloween 4: The Return of Michael Myers and Hannibal Lecter's muzzle from The Silence of the Lambs (as well as a complete recreation of his jail cell in a prison corridor). The museum also has the church pews from The Exorcist film, plus the most complete collection I've ever seen of original Hammer horror posters, and an amazing array of mummy memorabilia and Cleopatra keepsakes.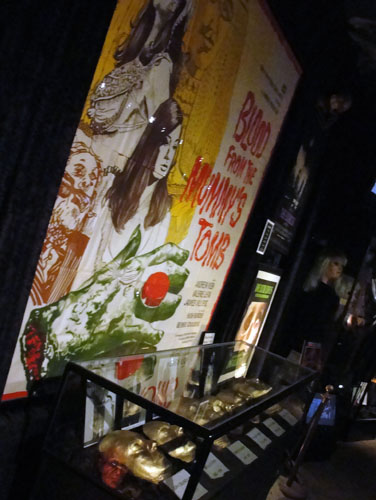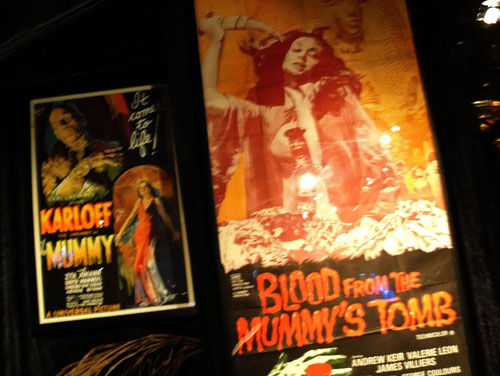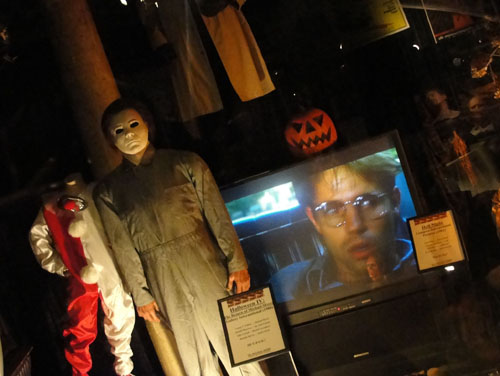 If you think the horror chamber is the scariest, you'd be wrong. Yep, even Max Factor himself got in on the bizarre. Two of the strangest, most eye-catching displays I saw were actually in the glamour makeup rooms. First was The Beauty Calibrator, a ghoulish gizmo from 1932 for measuring the face to best ascertain a woman's best side… but it looks more like a medieval torture device. Then there's The Kissing Machine, from 1939, which uses ten pounds of pressure to press two sets of rubber lips together in order to test the indelibility of lipstick.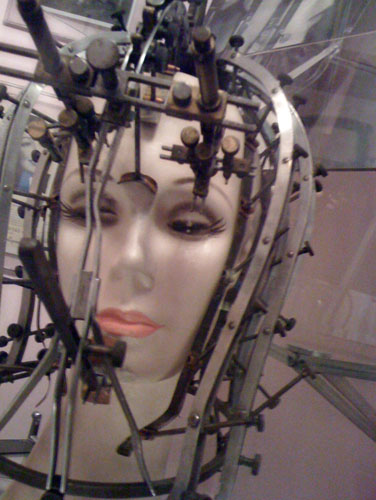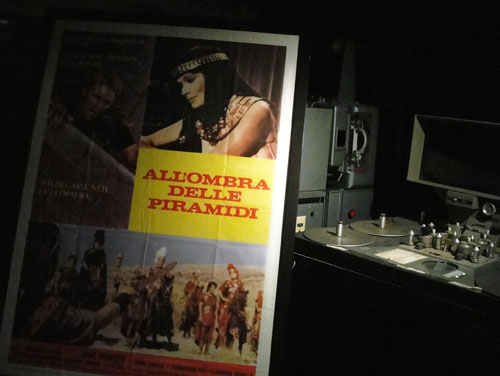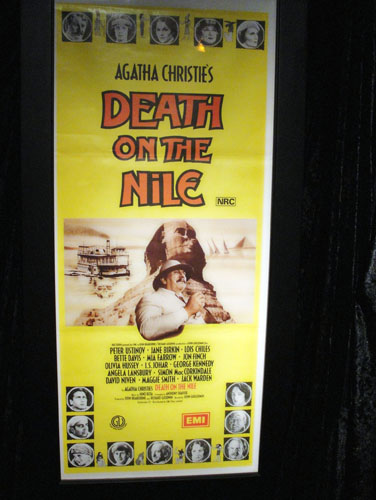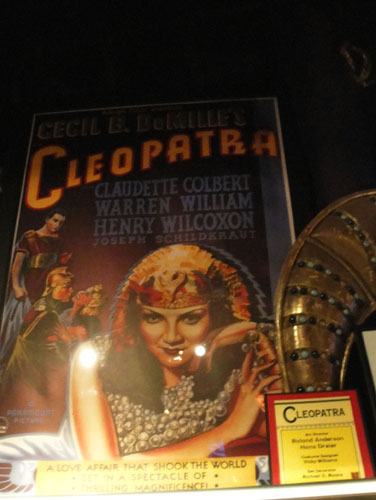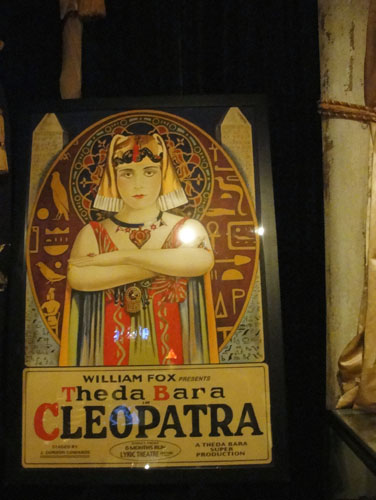 Check the website for hours of operation.