Eyegore Awards Photos & Reports from Hollywood's Universal Studios

Eyegore Awards Photos & Reports from Hollywood's Universal Studios
Staci Layne Wilson reporting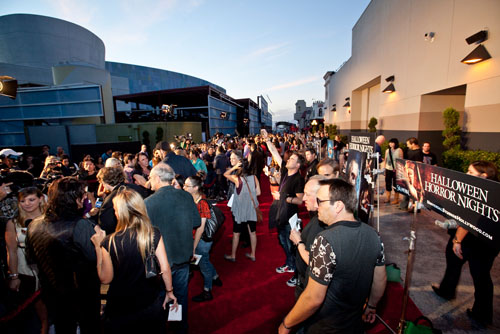 Every year, for many years now, Horror.com has been covering the annual Eyegore Awards and the opening night ceremonies for Universal's ever-popular Halloween Horror Nights. I remember the first time we covered it, there were maybe 8 crews standing by — we looked more like a receiving line than a full-on red carpet reception. But, it's always been a nifty time regardless of size or popularity. This year, big genre stars and celebs such as Alice Cooper and Guillermo del Toro were in attendance and on-hand to receive awards and meander through mazes. 2012 marks the second year of an Alice Cooper "Goes to Hell" 3D maze and this one's even better than the last.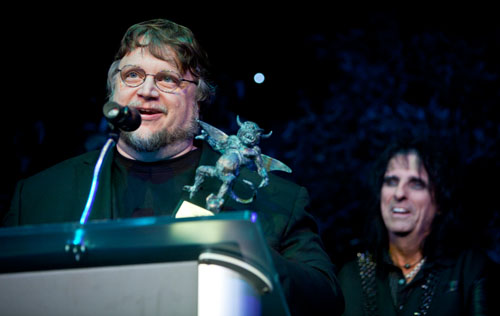 After the red carpet, and some mingling inside the Globe Theater before the ceremony officially began, we were treated to a sneak peek at a new supernatural thriller del Toro has exec-produced for Universal, called Mama (due January 18), and we were all quite impressed! Even though he did not direct it, it looks to bear his style (not unlike last year's Don't Be Afraid of the Dark).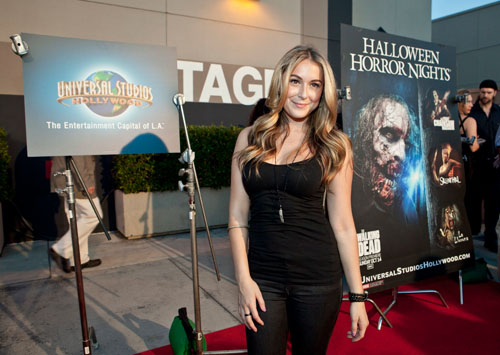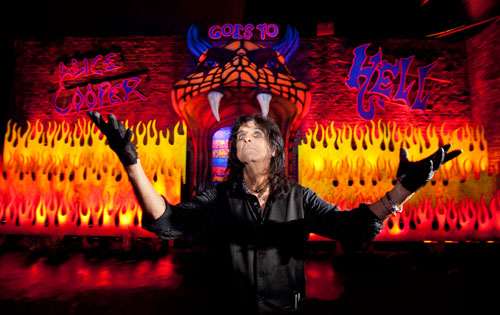 The awards were hosted by McKenzie Westmore from Syfy's Face Off reality TV show and this year's Eyegore recipients included del Toro for the Lifetime Achievement, Chad Michael Murray, Silas Weir Mitchell & Bitsie Tulloch. Other stars included Adelaide Clemens, star of the upcoming film, Silent Hill: Revelation 3; Kate del Castillo, who will guest star in Grimm's Halloween episode, "La Llorona," airing on October 26; Katie Featherston, star of the Paranormal Activity film series; and Rock of Ages star Diego Boneta. Other guests included Darren Lynn Bousman, Alexa Vega, Wilmer Valderrama, Bella Thorne, Sid Haig, Bill Moseley, Ogre from the band Skinny Puppy, Olympic Gold Medalist in Swimming, Conor Dwyer, LA Clipper's Caron Butler and Ryan Hollins, and Halloween Horror Nights Creative Director, John Murdy.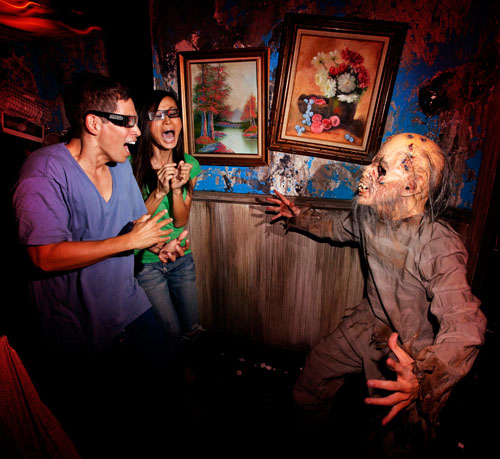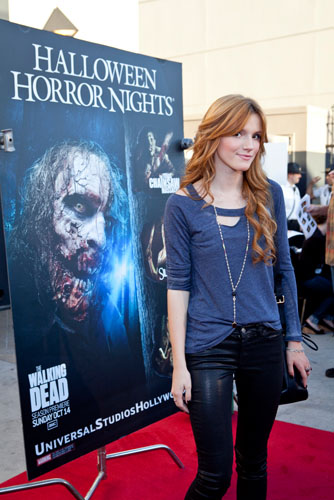 HHN is now open on select nights through October 31st. If you're going to be anywhere in the vicinity, be sure to get your discounted tickets online. (They're more at the door.) "Halloween Horror Nights" event dates are: September 21, 22, 28, 29 and October 5, 6, 7, 12, 13, 14, 18, 19, 20, 21, 25, 26, 27, 28 and 31.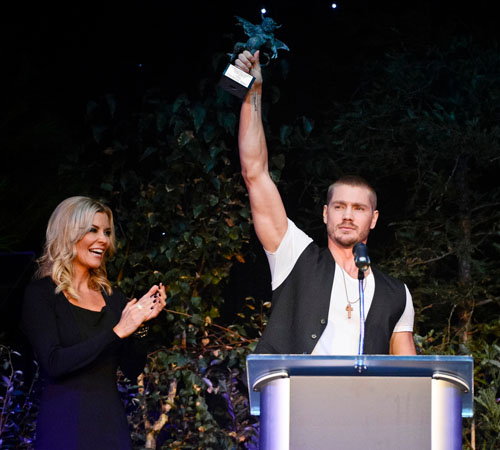 Mazes include: "The Walking Dead: Dead Inside," based on AMC's Golden Globe®-nominated and Emmy® Award-winning TV series; "Welcome to Silent Hill," based on the popular video games and film franchise; an encore performance by legendary musician Alice Cooper in "Alice Cooper Goes to Hell 3D"; "La Llorona: Cazadora de Niños"("Weeping Woman: Child Hunter"), inspired by the chilling Mexican and Latin American legend that has terrified children for centuries; "The Texas Chain Saw Massacre: The Saw is the Law," based on filmmaker Tobe Hooper's notoriously unsettling 1974 horror film classic; and "Universal Monsters Remix," featuring re-imagined classic horror icons fused with electronica-inspired music. An all-new "Terror Tram: Invaded by The Walking Dead," also based on the hit AMC TV series, unleashes hordes of flesh-eating "walkers" on Universal's world-famous backlot.