Comic-Con 2004
Exclusive coverage from San Diego, California, the site of the 2004 Comic-Con.
Comic-Con 2004 is over. If you missed it, don't worry, we've got a full report!

Fans of horror, fantasy, and sci-fi - movies, games, toys, and yes, even comic books - converged on the San Diego convention center for a three day long party. Horror.com doesn't like missing a good party, so we showed up, video camera in hand. Click below to see and hear what Staci Wilson saw and heard on the floor, and behind the scenes: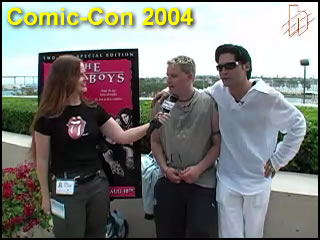 Click On The Corey's To View The Comic-Con 2004 Video Coverage.