"Dead Like Me" Season 2 Launch Party

"Dead Like Me" Season 2 Launch Party
Ellen Muth, Mandy Patinkin, and all of the other reapers talk about DLM season 2!
Once again, Horror.com's Staci Wilson got invited to a cool LA premiere party. This time, though, it wasn't for a new horror movie, it was for the brand new season of Showtime's dark comedy/drama/undead series "Dead Like Me." The new season is dawning and all of the undead stars made it out to the party. Click below to see and hear what Staci saw and heard: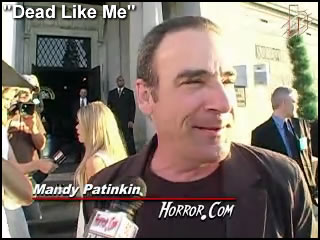 Click The Image Above To View The "Dead Like Me" Party Video.
Latest User Comments:
I want to see this video but it won't run. Can i get an alternative url?
09-15-2004 by Steve_Hutchison
discuss