Abraham Lincoln: Vampire Hunter - Exclusive Video Interview with Benjamin Walker

Abraham Lincoln: Vampire Hunter - Exclusive Video Interview with Benjamin Walker
Interviews with Benjamin Walker, Timur Bekmambetov, Seth Grahame-Smith, and Jim Lemley. The film also stars Mary Elizabeth Winstead, Dominic Cooper, Rufus Sewell, and Alan Tudyk.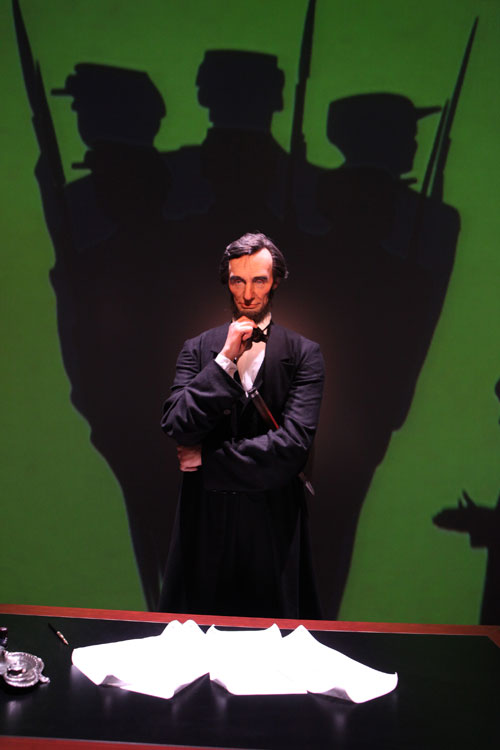 One of the funniest books I have ever read, by far, is Seth Grahame-Smith's little compendium called How To Survive A Horror Movie. I read it twice, then proceeded to buy several copies for friends' birthdays and what-have-you gift-giving obligations. Everyone I gave it to, loved the book too.
Few folks knew who Seth was, back then. They certainly do, now; now that Hollywood's flaunting him. He's the author of two hugely popular genre mash-up novels — Pride and Prejudice & Zombies, and Abraham Lincoln: Vampire Hunter. The latter has been made into a film directed by Timur Bekmambetov, and starring up and comer Benjamin Walker as the eponymous ax-grinding 16th President of the United States. He's also the screenwriter for the upcoming Dark Shadows Tim Burton movie.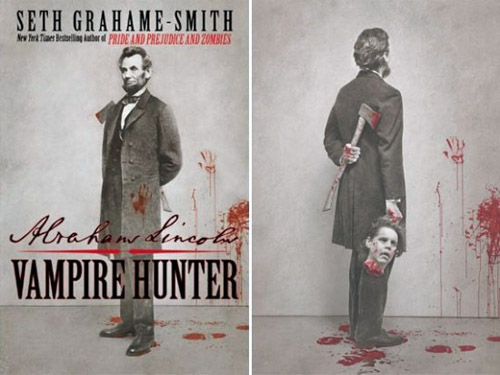 Timur Bekmambetov, the director of Vampire Hunter, is another genre guy I noticed long ago, when I covered his Russian language film, Night Watch. He was really only known in the smallest and geekiest of horror movie circles. The flick's 2005 U.S. debut was such a small affair, Fox didn't even have a full-on junket — I went to the lot with a cameraman and we filmed our own interview. The director went on the make his first American action film in 2008 with Angelina Jolie in Wanted.
Before talking with him in Lincoln land, I wasn't familiar with Benjamin Walker; but I have to say, I was pretty impressed by his thoughts on stepping into such an unusual role and his knowledge of the subject, historically.
Check out the short video clip from our interview:
Here's how the interview came about — Fox Studios sent a group of select genre journalists out to soak up the scenery in Springfield, IL., the home of Abraham Lincoln, and to learn more about the history behind the hypothesis.
We were flown into St. Louis, and put up at the Four Seasons Hotel, where I had an arch-view of the city. It was quite lovely, but certainly the sweetest scenery was this carrot cake and complimentary bottle of Vampire vino (red, naturally) with an Abraham-head stopper. Cute.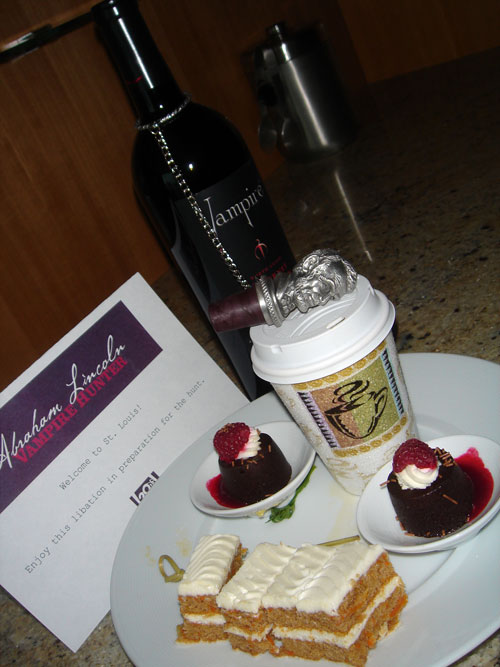 That frosty night, we piled into a pumped up party shuttle — complete with music, disco lights, and plenty of shenanigans — and made the 2+ hour trek into Springfield, where the first stop was the Lincoln Family Tombs and monument in the Oakridge Cemetery.
It's thought to court good luck, to rub the nose of Lincoln's statue.
Though I would not consider the assassinated prez particularly fortunate, what struck me about this ritual was the difference between us (U.S.) and the French. I remember going to see Victor Noir's tomb in the Pere Lachaise Cemetery in Paris, where it's glad tidings to rub a different bulbous protrusion on the effigy for "luck" (and something which rhymes with that… Noir was, after all, an infamous lover of women -- he died for his passions in a duel with a jealous husband).
Special treat was an opportunity to go behind the scenes to places in which the public are not permitted. This entailed climbing straight up metal ladders to the higher portions of the obelisk (where was my Led Zeppelin 'Presence' album when I needed it?) and into the dusty, dark and dangerous corners and crannies. It looked a bit like an abandoned set from The Descent.
After that, we headed to The Abraham Lincoln Presidential Library & Museum, where the indoor courtyard was festooned with food and drink, and decorated with wax figures representing the Lincoln family and their nemesis, John Wilkes Boothe. Inside the museum, it was quite a treat to spot the little flourishes and touches added by the studio — note the wooden stake placed in Abe's hands, and the reinterpreted political cartoons.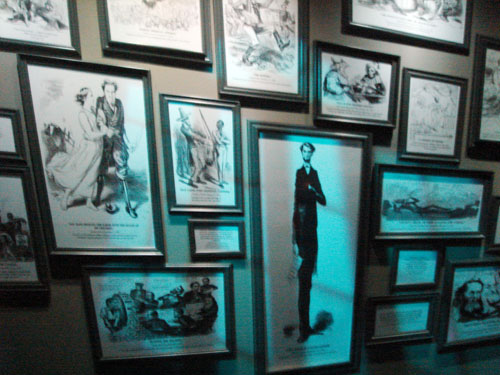 Actor Benjamin Walker poses with Lincoln's actual beaver-skin stovepipe hat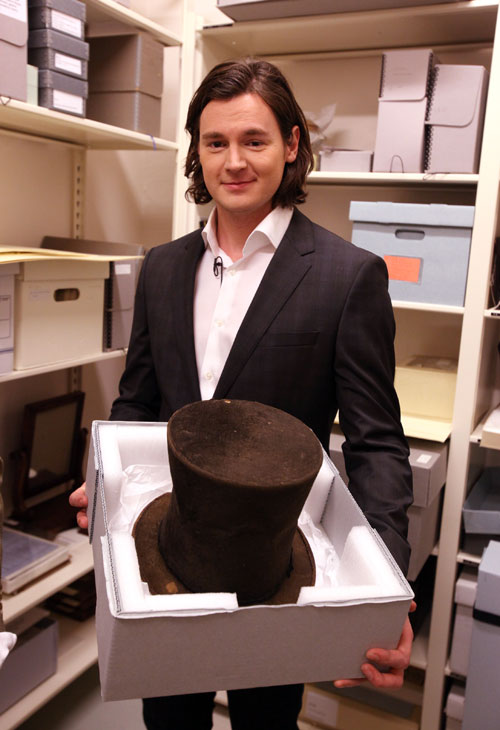 I've always thought the progession of how much Lincoln aged in just five years is a pretty arresting visual. Let's hope young Ben Walker escapes this facial fate.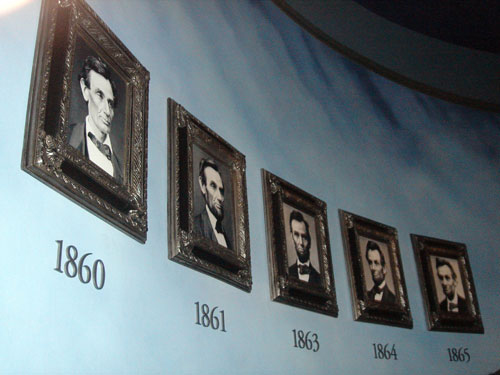 Oh, who wants to go see a play?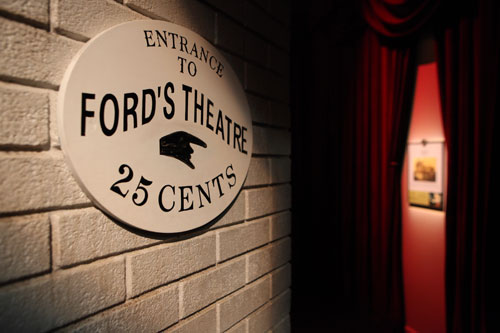 This guy John, asked me to be his play date. Should I go?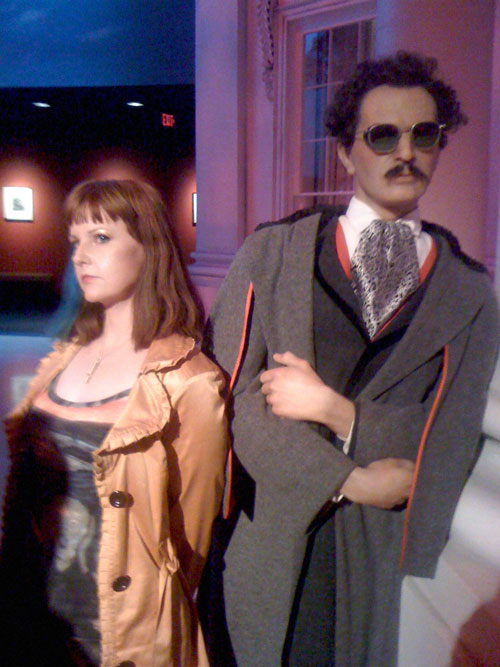 We were treated to several scenes from the film, as well as an extensive Q&A with Seth, Timur, Benjamin, and a producer on the film, Jim Lemley.
The first question was one of those awkward ones, from a fawning female reporter asking Benjamin if he needs to "get married, or anything?" (for the record, he already is: to Meryl Streep's daughter, Mamie Gummer). Then someone else said how much he looks like Abraham Lincoln, which I certainly would not consider high praise, but the actor took it in his 6' 3" stride, saying, "If you say I look like Lincoln then that is a high compliment. As for people telling me that before, I had never gotten it, no. That was a big concern when they were casting it as to who was going to be able to make the makeup work. And so much of this film was in the minutia of really re-creating that time-period and that man. I've never gotten it, but I may from now on.
Seth: Can I say something else just briefly about that? I think that, what is important too is that Ben, as of now, has not been in a ton of movies. He is fresh to people and I think… Like, there is a version of this movie where you could go out and get like Tom Cruise to play Abraham Lincoln. That isn't happening, but you want to get a bigger movie star and put them in big platform shoes and everything, but I think that person would bring the baggage of who they are to this role and a crucial part of the movie is you have to forget that it's not Abraham Lincoln. You have to accept it at face value and also you just need an actor who can do it. And I think that when you see the film, there's no question Ben is that guy.
For the entire (and extensive!) Q & A, please CLICK HERE.
Visit with the Talent Behind the Film
See Interviews with Cast & Crew of Abraham Lincoln: Rufus Sewell, Mary Elizabeth Winstead, and more - here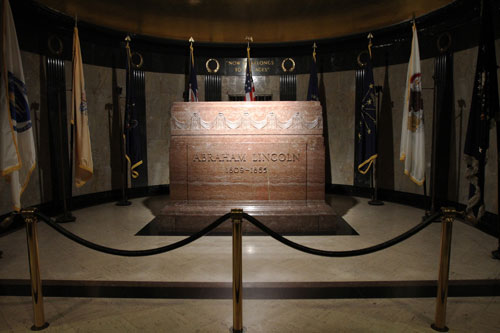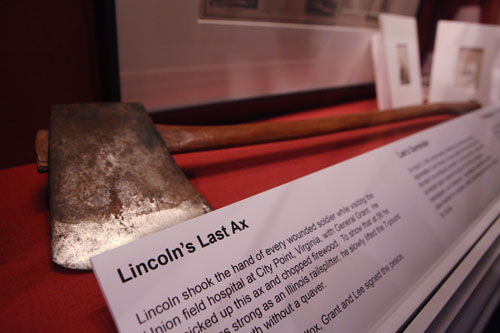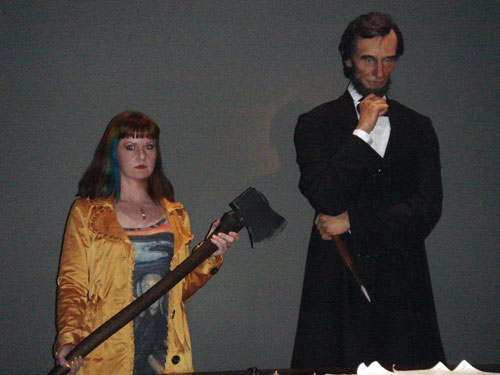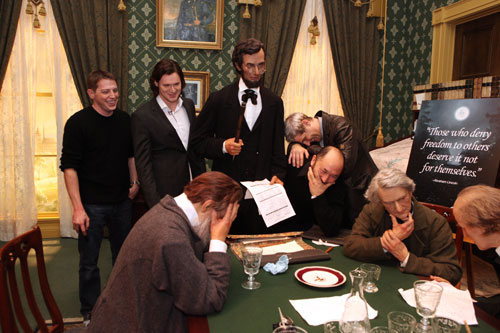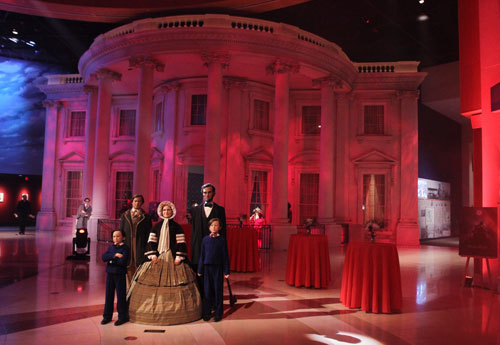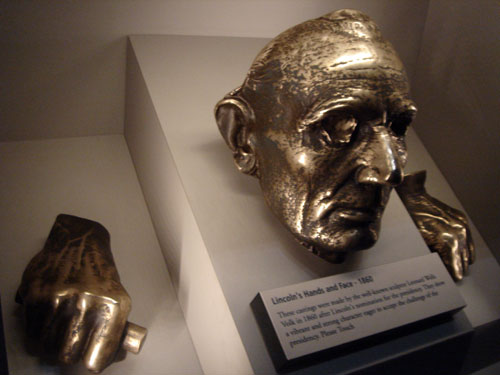 = = =
Staci Layne Wilson reporting