2001 Maniacs 2: Field of Screams Red Carpet Report

2001 Maniacs 2: Field of Screams Red Carpet Report
2001 Maniacs 2: Field of Screams had a red carpet Hollywood premiere, and horror.com was there!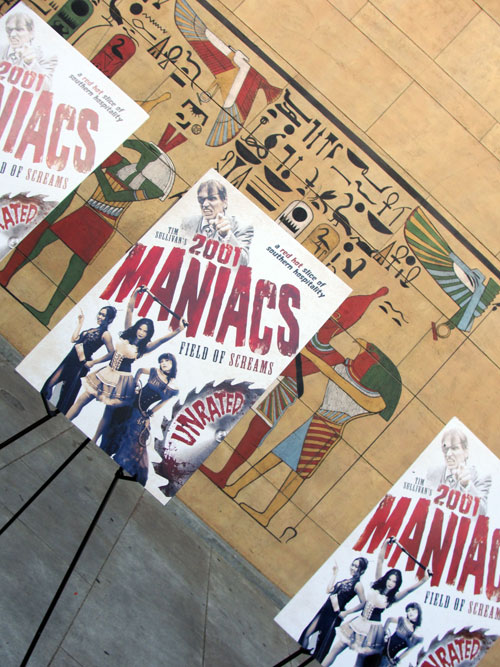 While other reporters were thinking up other cool horror movie title twists on Kevin Costner movies (Dances With Werewolves was my personal favorite) and others were rockin' black eyeliner that would have Eric Draven weeping with envy, I was keeping it light in a summer dress and asking the softball questions… to which I got a lot of goofball answers. You'll have to see the VIDEO for the lowdown on that, but in the meantime here are a few snapshots and memorable moments from last night's sold-out soiree.
Favorite female Maniac Christa Campbell spilled a few Milk Maiden secrets, setting up possibilities for an even sexier, sloppier part 3.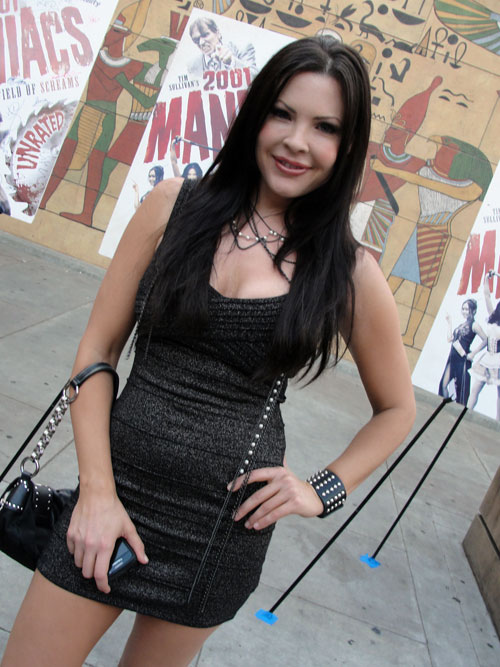 Christa's partner in crime, Ogre, was on tour with his band Skinny Puppy (or he was home darning his socks... I wasn't quite clear on that story) so we didn't see him. But here's a publicity still of him with Christa and the film's director Tim Sullivan.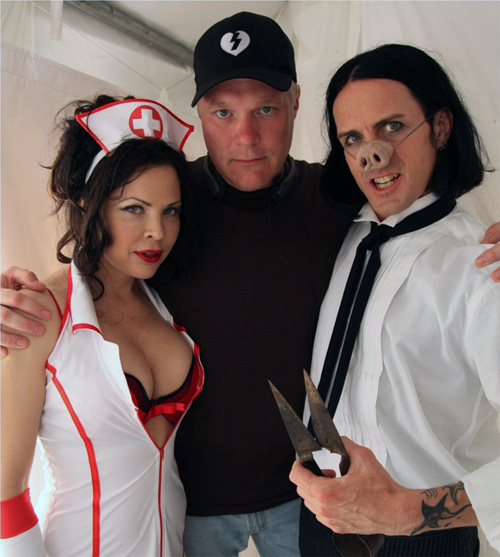 Bill Moseley, stepping into shoes once filled by Robert Englund (but presumably his snazzy 70s-inspired ensemble is his own singular styling) in the role of the maniac Mayor, told us exactly how he found his inspiration (nope, not from Col Sanders).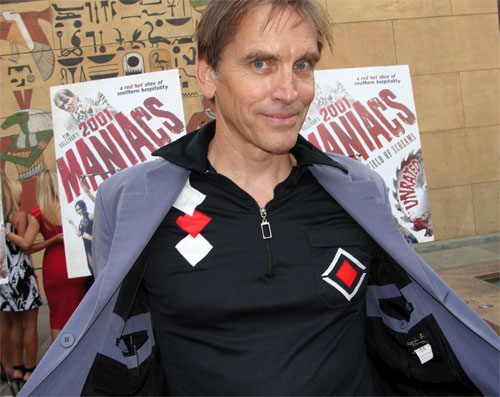 He also talked about his character's "close" relationship with Granny Boone, as played by Lin Shaye.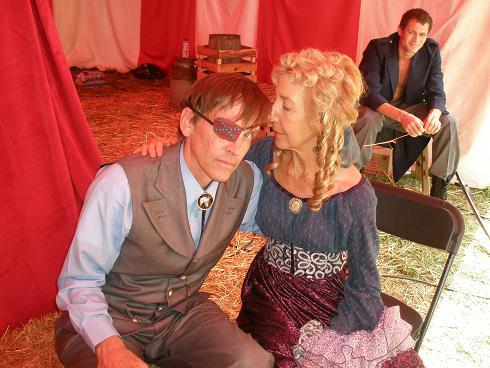 Larayia Gaston plays Black Cherry the "sass and class" of the victim-vittles who find themselves on the Blue Plate Special.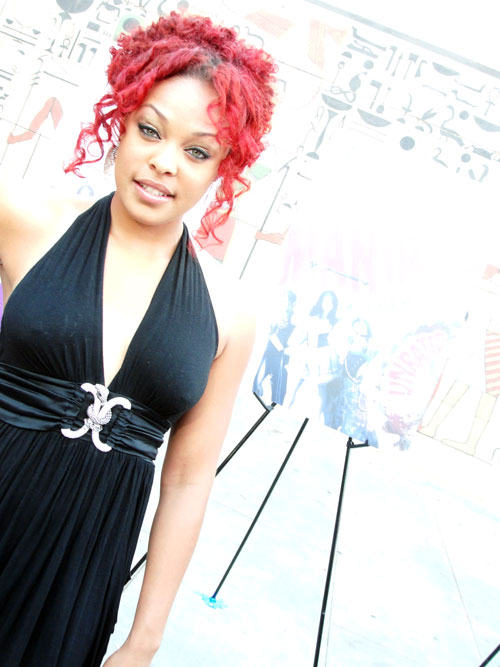 Alana Curry plays Bristol Bush, and she told us exactly how she wound up like this by the end of her screen-time.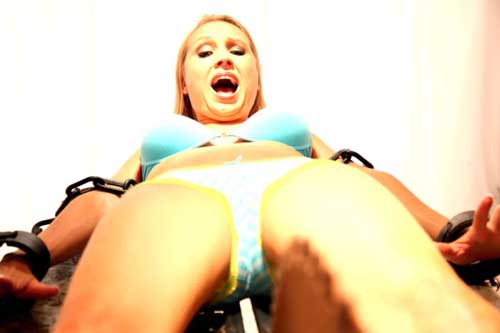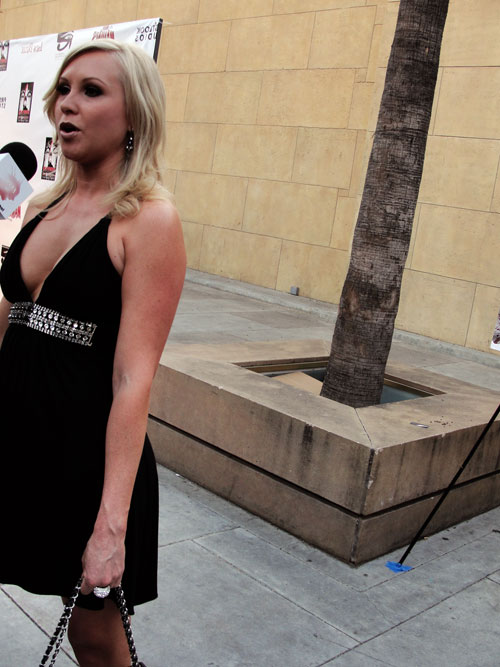 Curry added that she hopes to win a 'Best Death Scene' award somewhere along the way. If anyone's eligible, it's her!
Andrea Leon told us about what it was like to play the producer of the faux reality show depicted in the film and how her mother hen persona actually extended into real life as the cast endured 12-16 hour working days.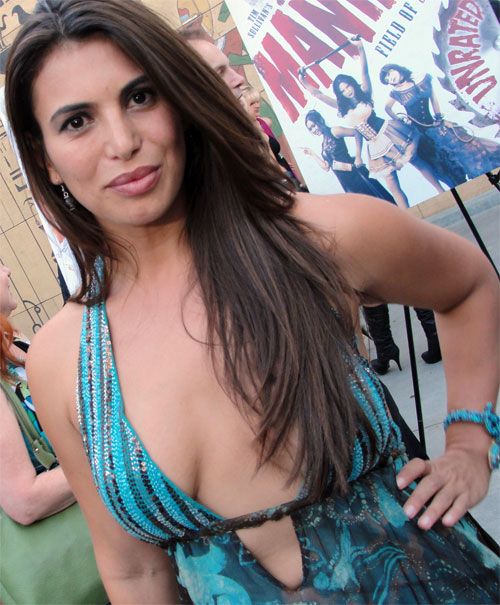 Saw and Dead Silence director James Wan was a special guest at the premiere screening, and he told us a little bit about his latest movie, Inception.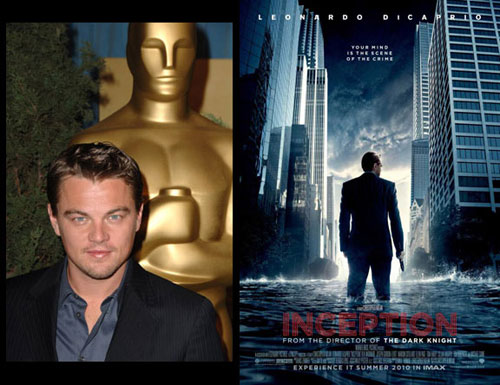 Oops! I mean: Insidious. Insidious features Lin Shaye, who's also a favorite female maniac as Granny Boone.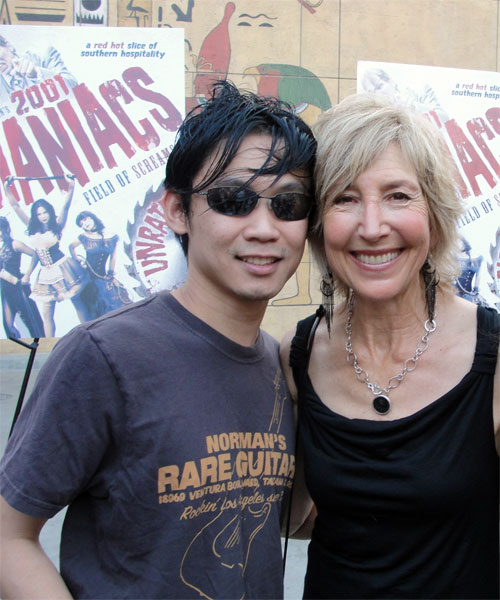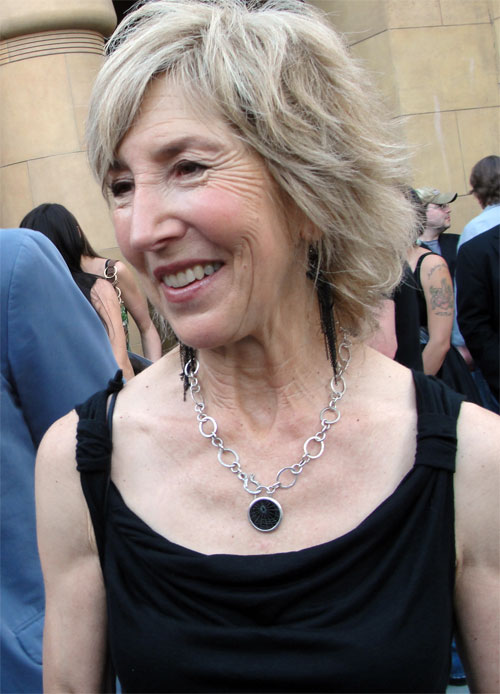 Inglourious B... um, Insidious also features Barbara Seagull… um, Hershey, (not) as a woman who's goosed by a ghost.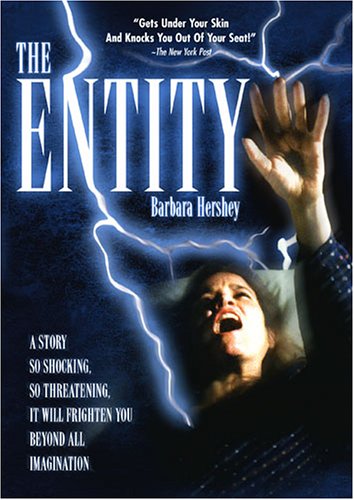 Other special guests included the Vegas lounge comedy team of Garris & Bousman, who told me all about their upcoming projects including an ambisexual take on Hostel III and proposed memoirs and tell-all books. (Hopefully, they'll devote a chapter to Rebecca De Mornay!)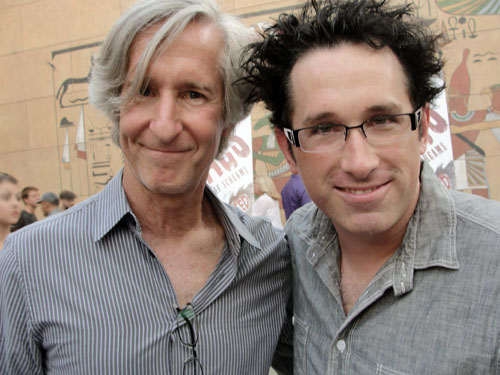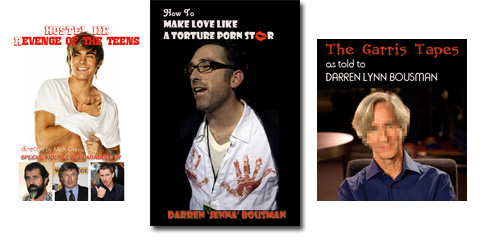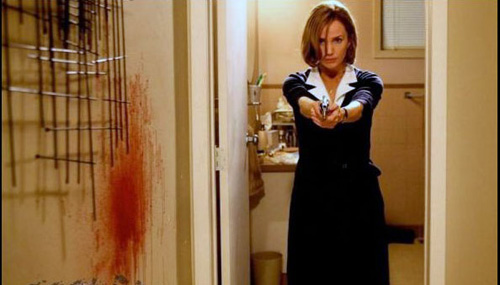 We also talked to a couple of the Scream Queens contestants (remember: Field of Screams director Tim Sullivan is hosting season 2, which debuts on VH1 on August 2), a few other cast members and more guests. In fact, there's so much fun on tap we'll be posting not one, but TWO videos. Stay tuned...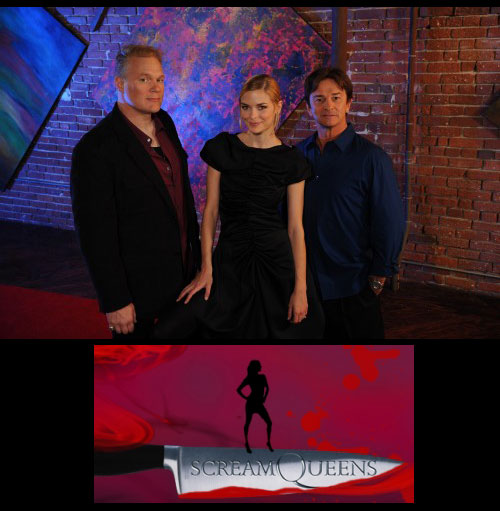 It was a crazy night, but all's well that ends well!