Creations Weekend of Horrors 2010 Photo Overview

Creations Weekend of Horrors 2010 Photo Overview
A summary of Sunday's scares.
There were lots of changes in 2010 for the longstanding horror con, formerly known as Fangoria's Weekend of Horrors. Though it was always (at least, for as long as I've been in the loop) a joint venture between Fango and Creation, Creation's name wasn't as prominent. Now it's center stage, and Creation did a magnificent job of finding a new venue (The Los Angeles Airport Marriott -- better parking, a Starbuck's, a bar and restaurant... all things lacking at the L.A. Convention Center, where the event's been held in the previous two years) and also laying everything out intelligently so that it was easy to get from the dealer's rooms to the panels and the screenings.
I was only able to attend at the tail end of the weekend, but fortunately, some of my very favorite people were there. I took pictures of them. I even have a few things to say about them. Check it out.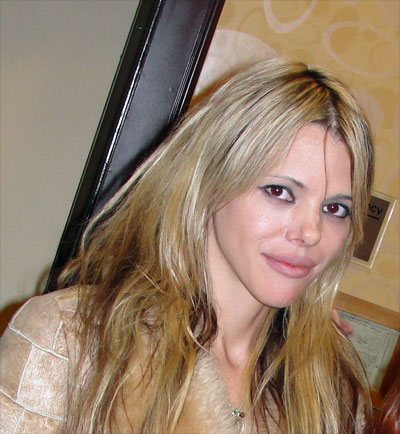 Journalist Kim Morgan was on the scene, and on a panel for the American Grindhouse documentary film.
Actor and musician Bill Moseley was on hand for the entire weekend, promoting two films: 2001 Maniacs Field of Screams, and God Killer.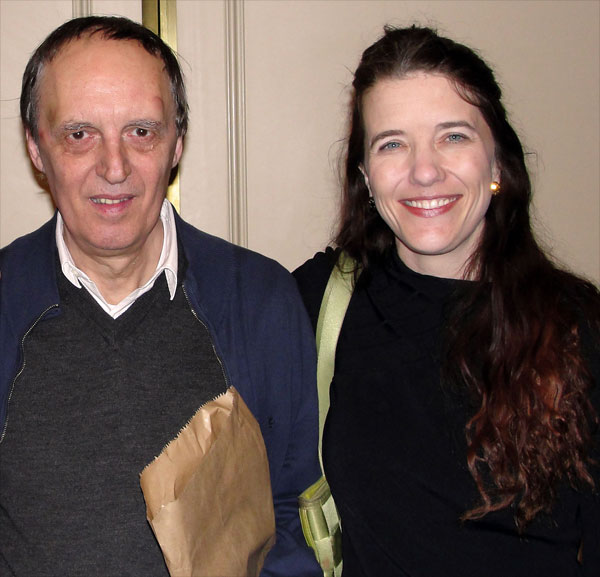 Acclaimed filmmaker Dario Argento was there to talk about his upcoming remake of Dracula (in 3D), the as-yet unreleased Giallo, and hang out with Mother of Tears screenwriter Jace Anderson.
There was lots of Argento esoterica on display and for sale at the Con.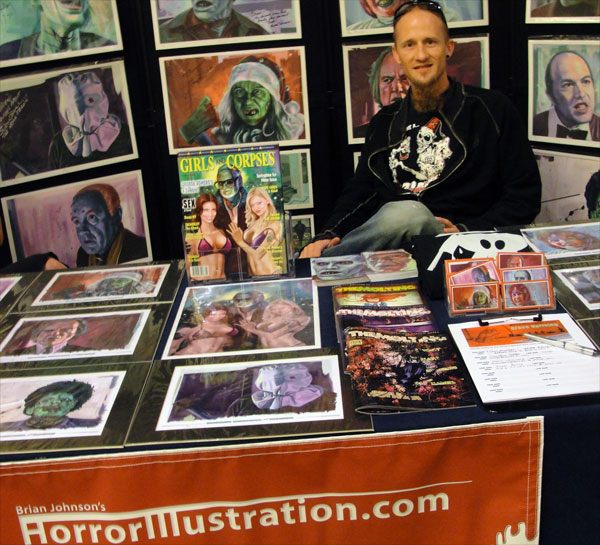 Illustrator and artist Brian Johnson was showing off his very cool color work in Terrance Zdunich's The Molting comic serial, and also his cover art of George A. Romero and zombie-groupies for Girls & Corpses magazine.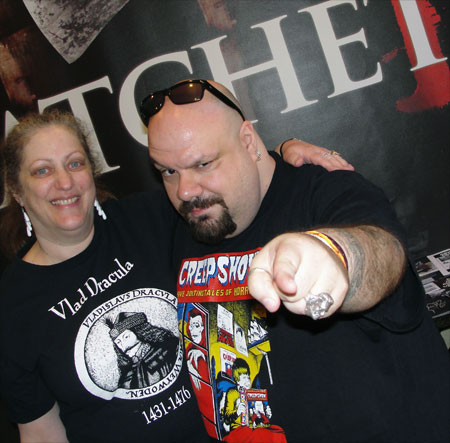 Debi Moore and Steve "Uncle Creepy" Barton from Dread Central were in town for the Con to cover, hobnob, and moderate panels.
Popular horror theme composer Harry Manfredini was there to sign autographs and discuss the legacy of his score for the original Friday the 13th (1980).
I actually have a better picture of makeup artist and film director John Carl Buechler, but this one reminded me of The Ring. So it's in.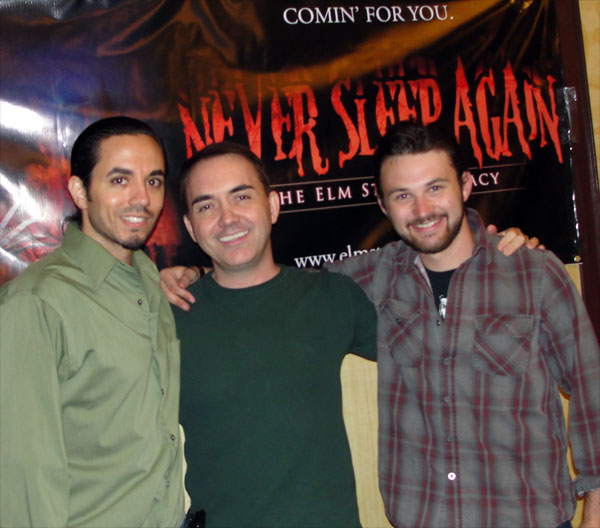 Some of the team behind Never Sleep Again, the doc devoted to A Nightmare on Elm Street were there to host a booth and meet-n-greet fans of the film (on Saturday, Nancy herself - Heather Langenkamp - was mingling). L to R: Lito Valasco, Daniel Farrands, and Buz "Danger" Wallick.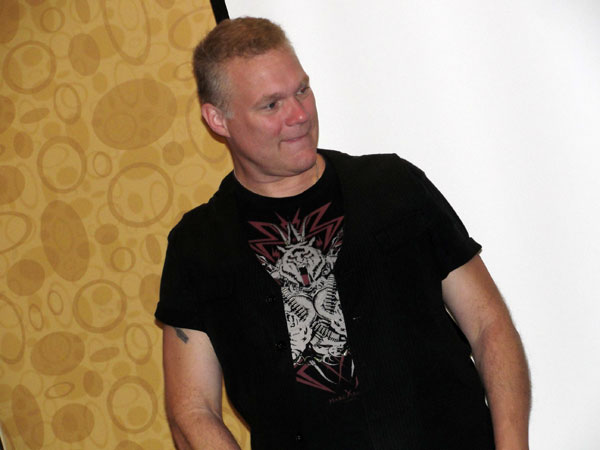 Director Tim Sullivan showed some behind the scenes footage of his upcoming sequel to 2001 Maniacs, Field of Screams, and shepherded an informal Q&A with the cast members.
Why, look! Here are a couple of those cast members now: Christa Campbell and Kevin "Ogre" Ogilvie (aka, The Milk Maiden and Harper Alexander).
----
That's basically it, but here are a few more pics I took for -- as we call it in the biz -- color. Enjoy!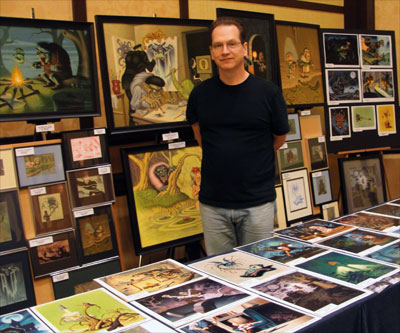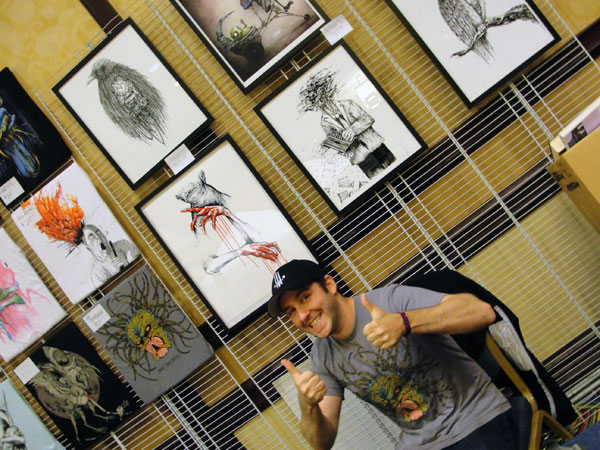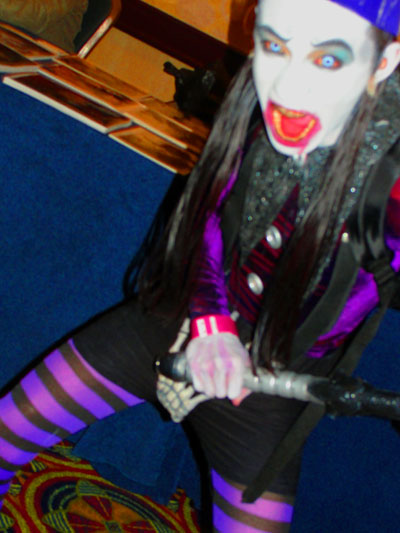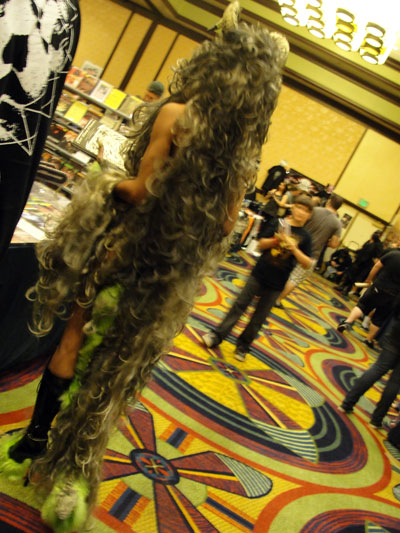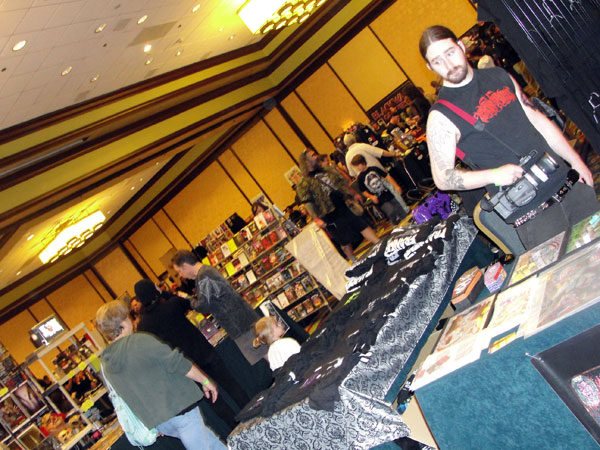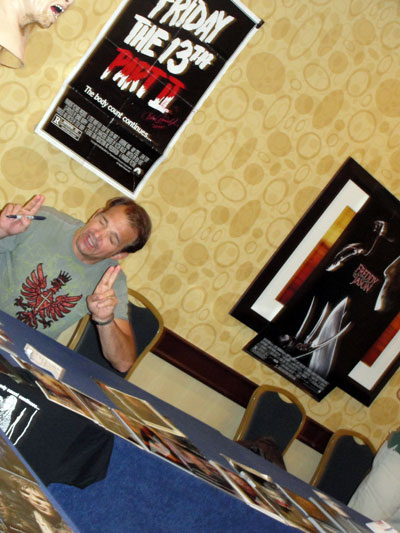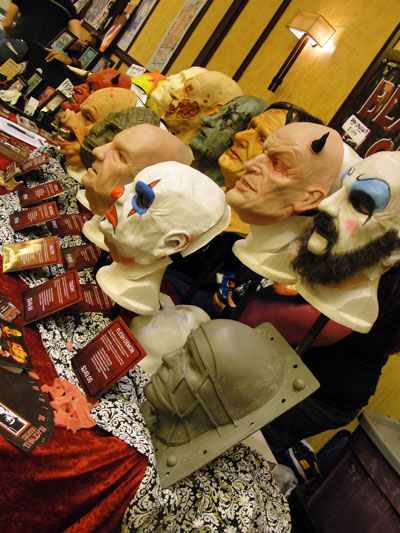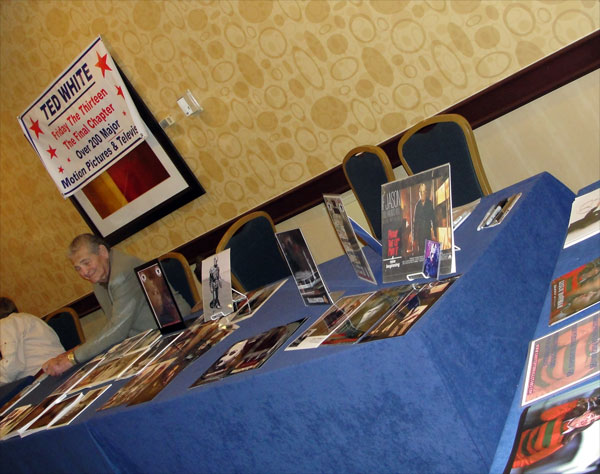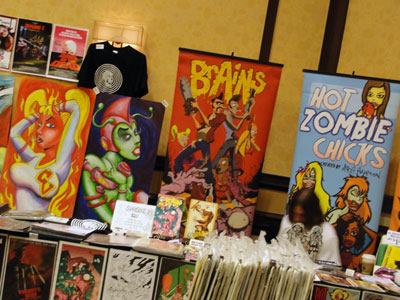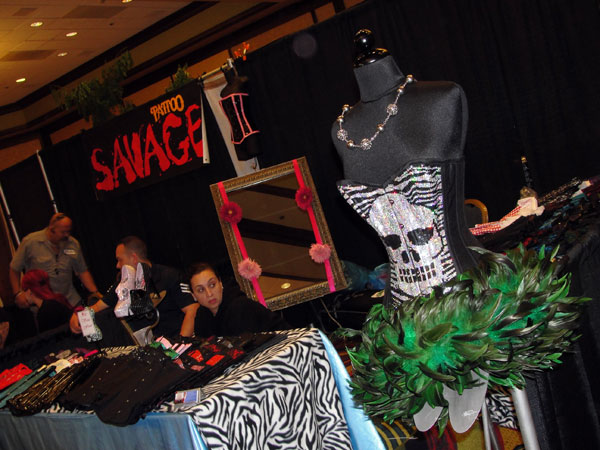 For more information about this and upcoming Creation Weekend of Horrors events, please visit their official website.