Exclusive "Gothika" Premiere Coverage

Exclusive "Gothika" Premiere Coverage
Staci Wilson attends the Los Angeles premiere of the thriller "Gothika".
"Gothika" finally makes its big screen debut this weekend. The release was pushed back earlier this year, sparking a frenzy of rumors and whispers among horror fans. Now that it's out, moviegoers will have a chance to decide whether "Gothika" was worth the extended wait. Before the Halle Berry/Penelope Cruz/Robert Downey Jr. ghost story opened to the public, Horror.com's Staci Wilson had a chance to chat with some of the stars at the film's world premiere in Los Angeles. Check out her exclusive video report to find out more about the making of the film and what scares those involved.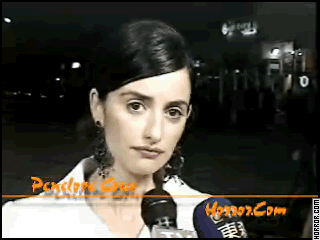 Click The Image Above To View The Video.
Don't forget to read Staci's
review
of the thriller.
The Horror.com "Gothika" premiere picture gallery is
here
.
Latest User Comments:
dumb movie
what a waste of time, to all of you gothica fans-go get a life you dumb#$@$$.
04-22-2004 by chunk
discuss