Spike's Scream Awards - 2009

Spike's Scream Awards - 2009
Scary Sparrows & Alluring Angels
Text and Photos by Staci Layne Wilson
Actor Johnny Depp surprised fans at Hollywood's Scream Awards this past Saturday night by taking to the stage to present legendary rocker — and inspiration for the Pirates of the Caribbean Jack Sparrow character — Keith Richards with the Rock Immortal Award. "I liked the living legend, that was all right, but immortal is even better," Richards said, referring to a previous Spike statuette he'd received from the channel's nomination committee and fan votes.
The star-spangled ceremony, held at the open-air Los Angeles Greek Theatre, annually honors the best and brightest in sci-fi, horror, fantasy and comic-inspired movies and TV shows. Most of the very biggest luminaries slip in through side- and back entrances (I did catch a glimpse of Richards on the black carpet — but most, even M-TV's crew — didn't see hide nor hair), but personally and for horror.com, it's the more down-to-earth evilites we enjoy talking to. Look for our video soon featuring interviews with Dexter's Julie Benz, Vampire Assistant's Josh Hucherson, and Fear Clinic's Robert Hall, to name a few.
In the meantime, please enjoy our exclusive red carpet pics.
Hot props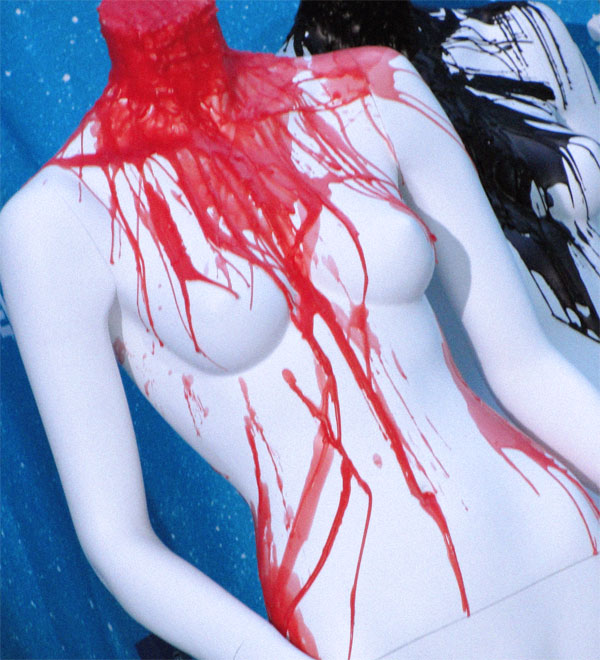 Dexter's Julie Benz in the bullpen. Next, she talked to us and told us that the season finale of the show is really going to blow everyone away. (What blew me away is, she said she didn't think Rita was too domineering this season at all! Hm... I was thinking she might be Dexter's next victim.)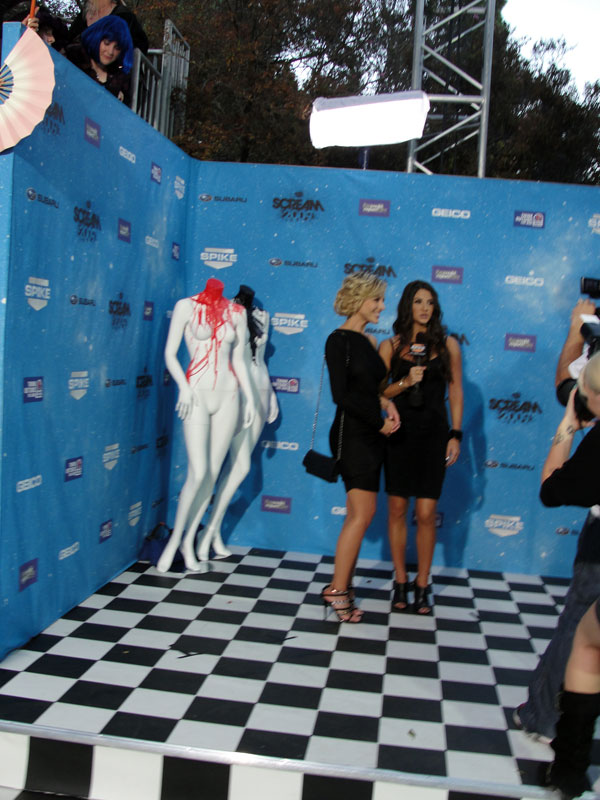 Not sure of the show's theme, but in addition to all the plastic surgery and breast enhancement, there seemed to be an awful lot of other unreal stuff on the "Alice in Wonderland"esque black and white carpet. There was a quasi-unicorn, and a couple of Hollywood angels. Here's one of them, as she prepares to ascend to the smoggy heavens.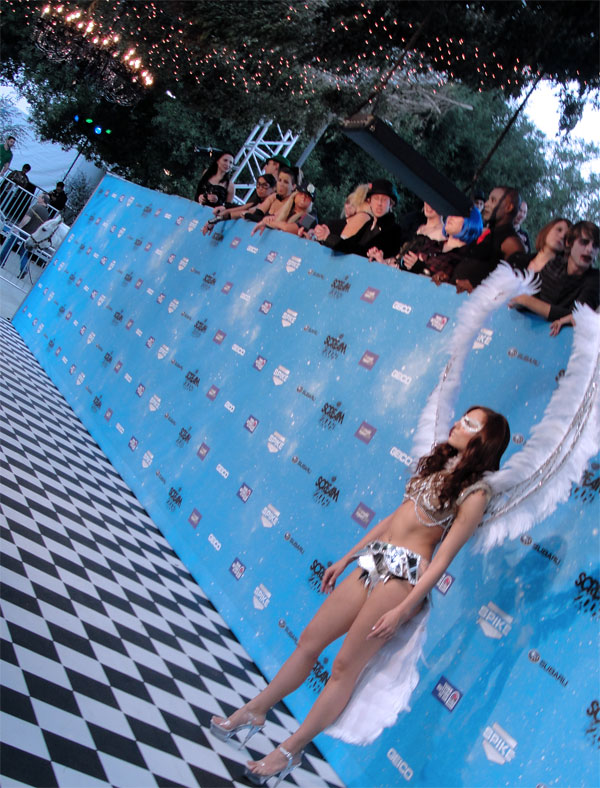 Climbing Hollywood's ladder of success...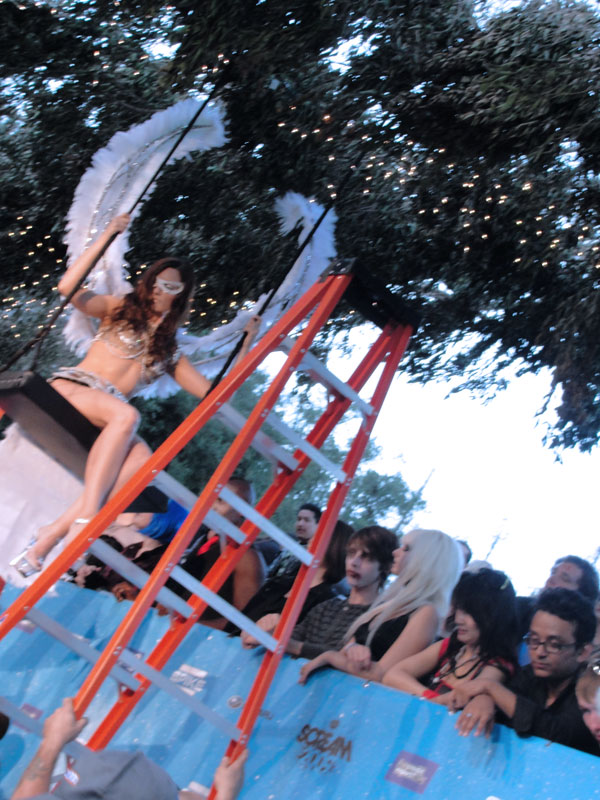 ...And viola! She's a swinger.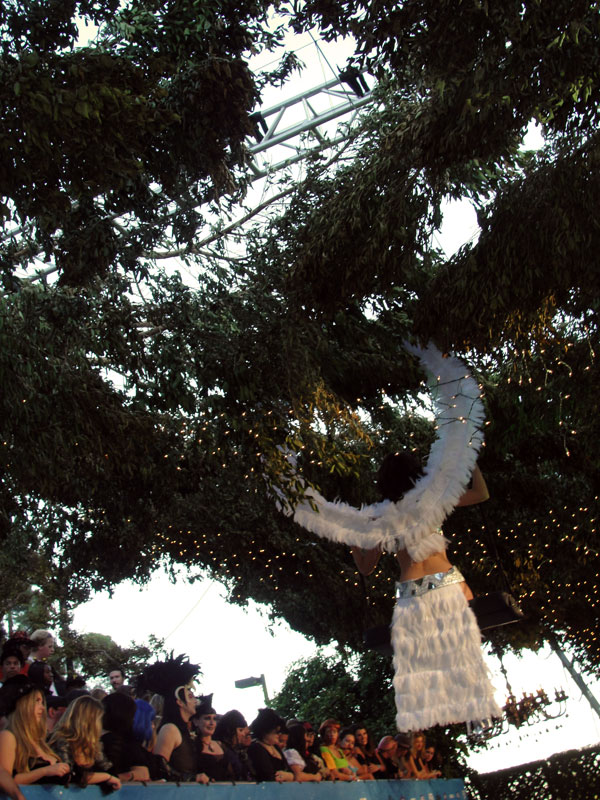 Rocker Dave Narravo was there to talk about something. But whatever that something was, he didn't share it with Horror.com (however, his date Jenny "Deadgirl" Spain, did deign - so please check out our video as soon as it's posted. I loved what she had to say about being a naked zombie prostitute. [Then again, what's not to love about that?])
Drac Studios' Harvey Lowry and Todd Tucker talked about the monster movie they've done for the kiddies, called Monster Mutt. Not exactly in Spike TV's demographic, but maybe the dog is a real dawg.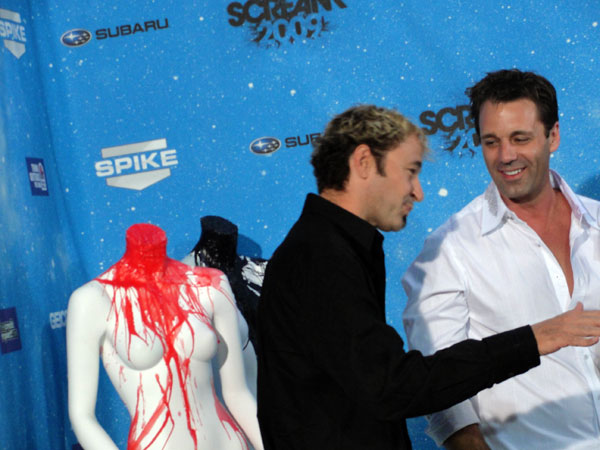 Zack Ward stars in the above-mentioned as the mad scientist who turns the pampered pooch into said Monster Mutt. (I wonder if Uwe Boll has a cameo?)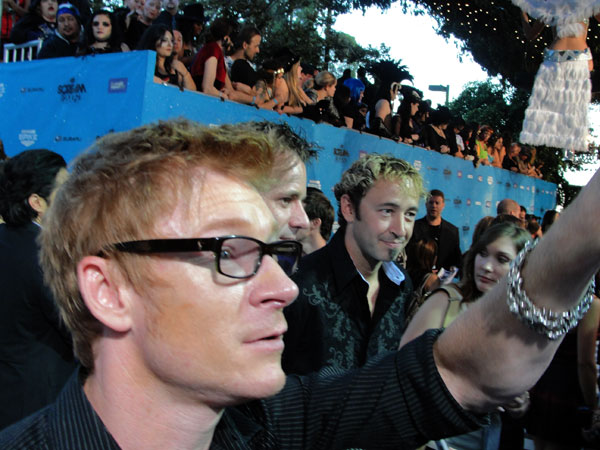 Jackie Earle Haley, the new Freddy Krueger, was on hand but clawless.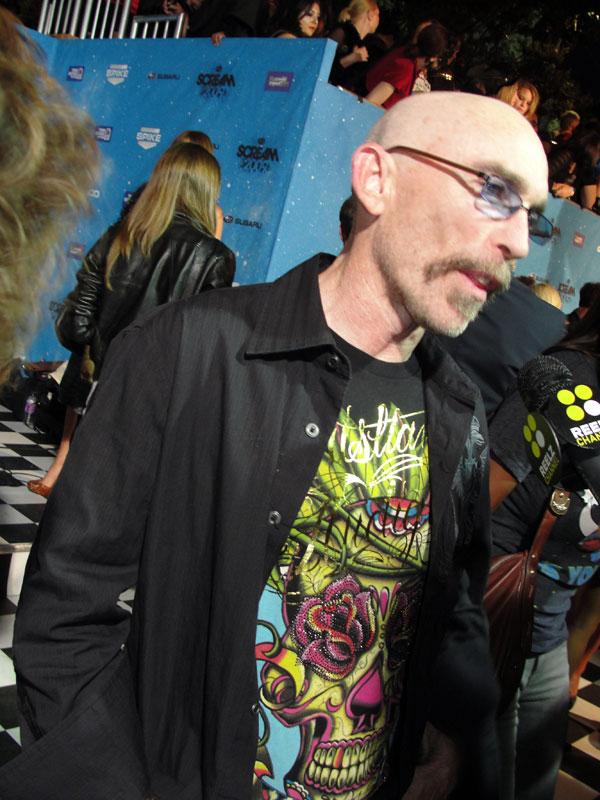 Jaime King, who gave one of my personal favorite horror film performances this year (in My Bloody Valentine 3D) is back for more gore in Darren Lynn Bousman's Mother's Day, which is currently shooting. She left set specifically to attend the show, then planned on getting back for more familial flaying.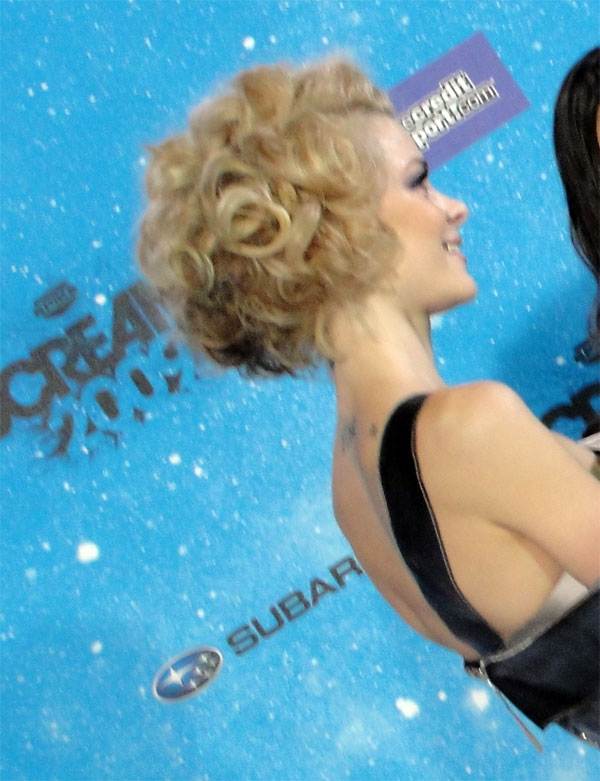 See? Told you we saw Keith Richards. Apparently, wild horses (or unicorns) *can* drag him away!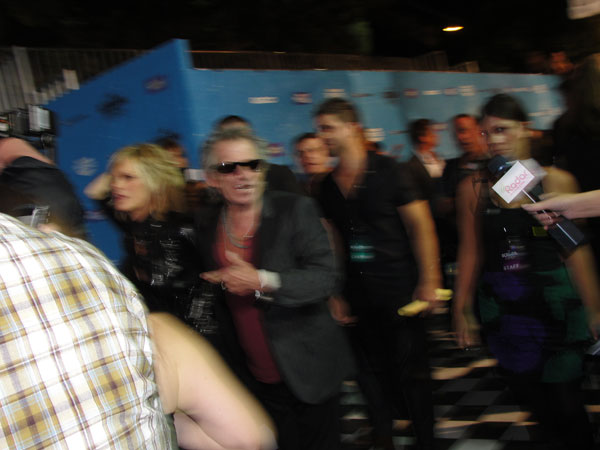 Rock star in his own right, director Robert Hall told us about his upcoming Web series, Fear Clinic, which stars Robert Englund and Kane Hodder (watch for our exclusive on-camera interview with Englund here at HDC very soon).
The sultan of sci-fi, Mr. Stan Lee himself.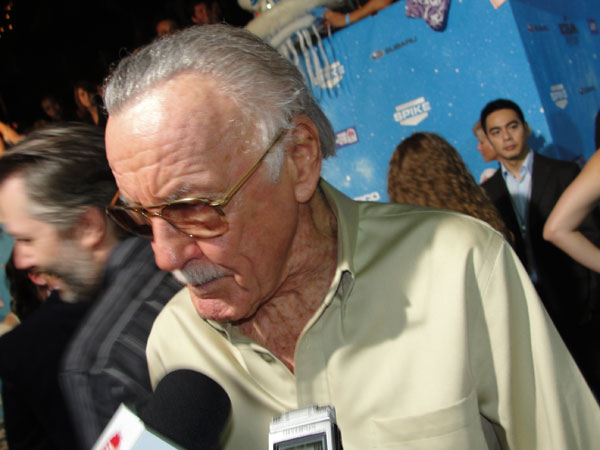 The newest grist for the Saw mill, Tanedra Howard.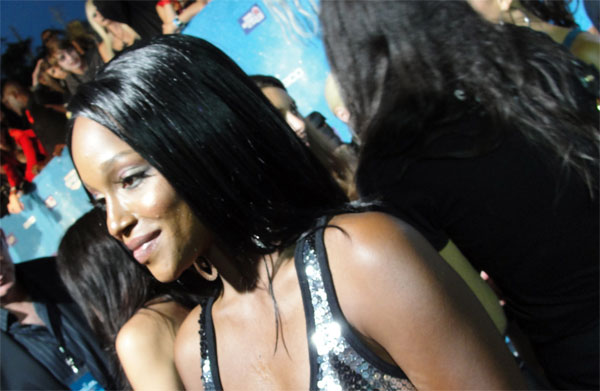 I survived another red carpet, keeping my head about me.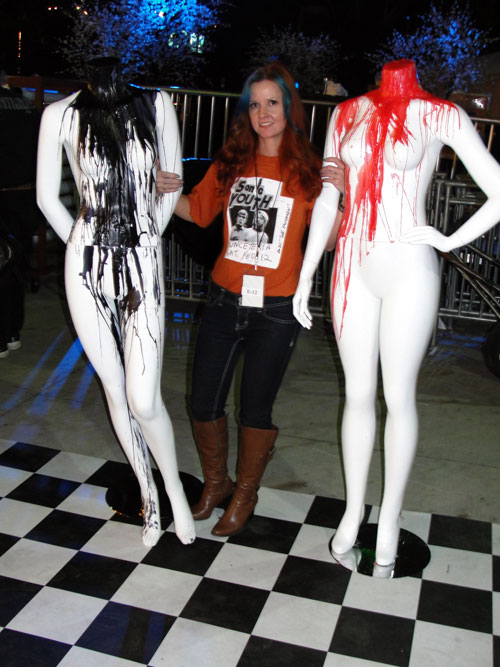 The Awards program airs on Spike TV on October 27, 2009.