AKA: Liz Terror
This Friday (March 23) will mark the one year anniversary of Elizabeth Taylor's death. But why is horror.com commemorating the date? After all, when we think of Dame Elizabeth Rosemond "Liz" Taylor, we usually recall her breathtaking beauty, her many marriages, charity work, a love of diamonds, not to mention the big Hollywood epics and Oscar bait dramas she starred in, in the 50s and 60s. She won an Oscar for Butterfield 8, garnered critical and peer praise for Who's Afraid of Virginia Woolfe?, and took on Shakespeare with spitfire sizzle in (one of my personal favorites) The Taming of the Shrew.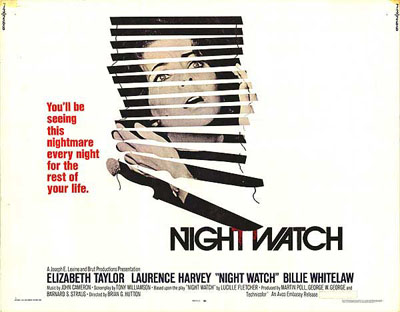 What's less-known about Taylor's cinematic stylings — especially in the days when she was married to hellraiser Richard Burton, when she was drinking more than just Cristal to excess, and going through a midlife career crisis — are the strange, edgy, and downright creepy under-the-radar thrillers she made. It's worth a ponder, because she was born of an old school era in which she was expected to be glossy, glamorous, and cool, but as times changed so did she, becoming raw, messy, brave… These were not the kinds of movies her devoted fans were used to!
Even decades later, these three genre gems are still mostly hidden… It is my pleasure to shed a little light on…
Secret Ceremony (1968)
Director: Joseph Losey (known for Modesty Blaise, and A Doll's House)
Director of Photography: Gerry Fisher (known for Ned Kelly, and Wolfen)
Starring: Elizabeth Taylor, Mia Farrow, Robert Mitchum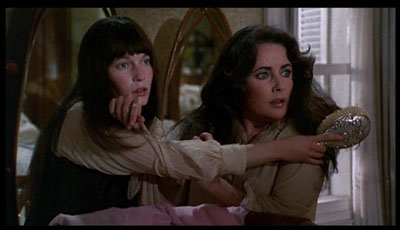 Plot:
Taylor plays Leonora, a woman who truly is the "Madonna / Whore", as she's a prostitute who was a mom… but is now childless, still grieving years later over the mysterious loss of her daughter, and wondering how, as she grows old, she will be able to make ends meet (so to speak… a little hooker humor, there!). Enter Cenci, played by Mia Farrow, a motherless, mostly mute waif, who takes Leonora into her home. The antiquarian mansion seems to be deserted, and the two women enjoy tea time (Leonora eats like Henry the 8th… a little dig at Taylor's own growing girth?), tunes (Cenci sings an eerie traditional folk tune, Katie Cruel, to her makeshift mum), and even bath-time (rubber duckys and Sappho-zings go hand in hand, here). But their eerie idyll is interrupted when Cenci's stepfather (Robert Mitchum) , intrudes into the make-believe mommy / baby-girl liaison, bringing tragedy upon them all.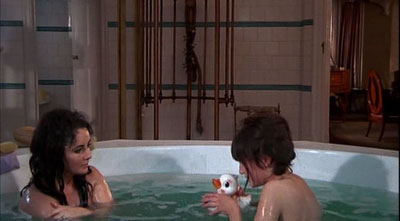 Review:
It's really a shame Secret Ceremony is so, well… secret. I'd never even heard of it before reading the (amazing!) book on Elizabeth Taylor & Burton entitled Furious Love. I was intrigued by the description of it as lurid, and also by her costars, Mia Farrow (who'd just come off shooting Rosemary's Baby) and Robert Mitchum (who I loved in the mid-70s as Philip Marlowe).
The movie was released on pan n scan VHS back in the 80s and it can sometimes be seen at revival screenings, but it really does deserve the full Blu-ray red carpet rollout. Not only it is a tension-fraught, creepily erotic gothic drama that's beautifully acted, it would look so much more beautiful restored, too — the art nouveau furniture and décor in the mad manor will benefit greatly, as will the Christian Dior designed wardrobe worn by Taylor throughout the film (she's a hooker, but not a high class one — nope, the threads belong to Cenci's missing mom), once this happens.
There are many strange, sexually psychotic moments in Secret Ceremony, not the least of which is Leonora demonstrating the sounds of an orgasm for Cenci, and Cenci's bedtime massages for Leonora. As this interplay goes on and intensifies, one begins to wonder more and more how Leonora's daughter died, and how Cenci's mother died…
Released on VHS only.
Night Watch (1973)
Director: Brian G. Hutton (known for X Y & Zee [another odd thriller starring Elizabeth Taylor])
Director of Photography: Billy Williams (Women in Love, Gandhi)
Starring: Elizabeth Taylor, Billie Whitelaw, Lawrence Harvey
Plot:
Ellen Wheeler (Taylor) is at home recovering from a nervous breakdown. One day, while staring out the window into the London fog, the wealthy widow witnesses a murder. But will anybody believe her?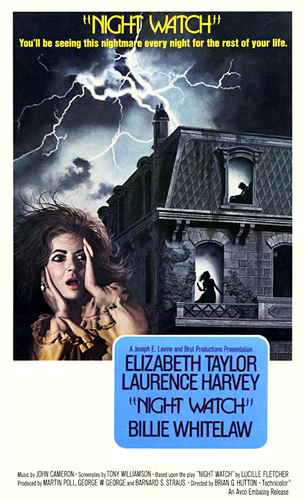 Based on a play by Lucille Fletcher (who also penned Sorry Wrong Number), Night Watch is similar to that — and to stories like Suspicion, Gaslight, and Whatever Happened to Baby Jane — for its themes of paranoia and perceived or imagined spousal infidelity. Laurence Harvey who previously appeared with Taylor in the Oscar winning melodrama Butterfield 8, plays her new beau, and Billie Whitelaw (from Hitchcock's Frenzy; and actually, Night Watch also nods to the Hitch in ref to Rear Window) is the "caring" friend who's staying with the couple and overseeing Ellen's convalescence. When Ellen sees the murderous misdeed, which she believes was perpetrated by their backyard neighbor, mild-mannered mannequin manufacturer Mr. Appleby (Robert Lang), the police are called; of course there's nothing found amiss and they leave her… all alone.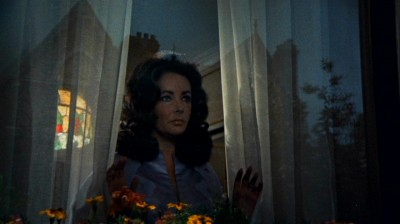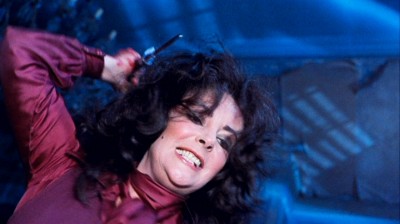 Review:
Taylor is terror-ific as a basically sane person driven to insanity by the greed and cruelty of others; she goes from vulnerable, to indignant, to angry and from hysterical alarm to bold curiosity with admirable ease, showing that she was, indeed, a consummate actress. It doesn't hurt that she's dressed to the nines throughout the film in Valentino, and the gloomy, doomy London locale helps set the look and feel of the unrelenting dread. In her moments of panic, one realizes that Taylor could have been quite the scream queen!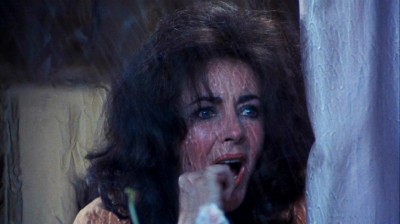 Director Hutton does a great job of letting the suspense breathe, but ramping up the mystery and action where necessary, especially during some scary sequences involving Ellen's reoccurring nightmares about the evening her first husband died while quite literally going off the rails in the embrace of a much younger woman.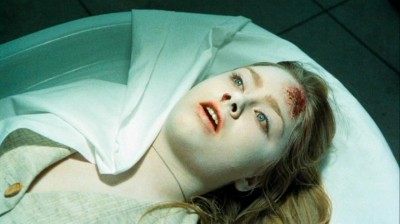 Though Night Watch may seem a slow burn at times, horror fans will be satisfied with the ghoulish flashbacks and the bloody conclusion of the film. (Not to mention the thunderclaps, lightning bolts, and overall grand guignol atmosphere.)
Available on no-frills DVD.
The Driver's Seat (1974)
Director: Giuseppe Patroni Griffi (known for Girl With A Suitcase, and The Witches: Trilogy)
Director of Photography: Vittorio Storaro (known for Bird With the Crystal Plumage, Apocalypse Now)
Starring: Elizabeth Taylor, Andy Warhol, Ian Bannen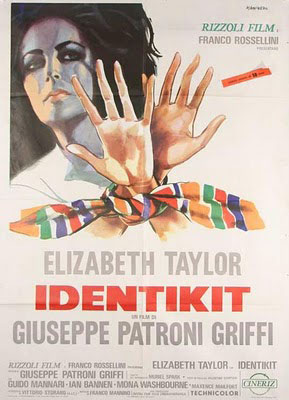 The Driver's Seat, aka: Identikit, is an Italian almost-giallo with Taylor in one of her single most bizarre performances, bringing to mind (albeit quite tenuously) another, much more recent, disturbing piece of sado-cinema, Downloading Nancy (Maria Bello) — then crossed with just about anything starring Bette Davis as a cuckoo crazy chick. Taylor's dialogue consists of nonsensical non sequiturs like, "I sense a lack of absence" and "I feel homesick for my own loneliness" and "Do I look like the kind of woman who would spill on myself?" (and she'd better not, since her costumes were designed by frequent Fellini go-to gal, Gabrilla Pescucci).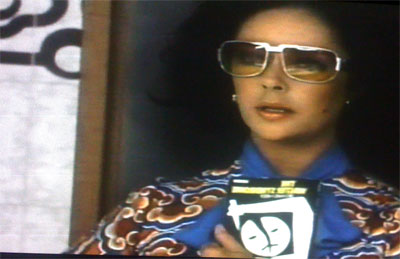 As loony Lise, Liz lives for one reason, and one reason only: to find the man of her death dreams. Along the way, as she rides shotgun on Rome's ritzy highways and byways, she meets many a man in the driver's seat wants to be her boyfriend, but she rejects them all — in quite cutting fashion — knowing they are not her true "type".
It's based on a macabre novel by Muriel Spark, and reportedly at its premiere in Cannes end credits were met with stunned silence. It's been said after that Taylor tried to buy up the rights and all prints of the movie; she needn't have bothered as no one saw it then, and few have seen it since.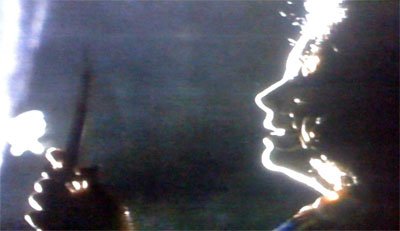 Review:
With an opening scene showing Taylor floating in a colorful caftan amongst a warehouse full of nude mannequins with their faces swaddled in foil wrap, how could I not adore The Driver's Seat immediately? And what's up with the creepy, out of nowhere, blink-you-will-miss-it cameo by Andy Warhol? Plus, his minimal dialogue is dubbed with a highfalutin British accent. Perverse perfection!
Lise flies to Rome, and while on the plane she meets a playboy who announces, "I have to have an orgasm a day on my macrobiotic diet!" He's rebuffed, but we haven't seen the last of him. In the airport, Lise is strip-searched, buys lurid crime novels, picks up a ceremonial dagger in a souvenir store (yep, back then blades were a-OK on the plane), and she meets a sweet old lady who befriends her before Lise's lunacy is fully revealed. She meets more men along the way, each falling prey in one way or another to her uber-beauty and razor sharp tongue.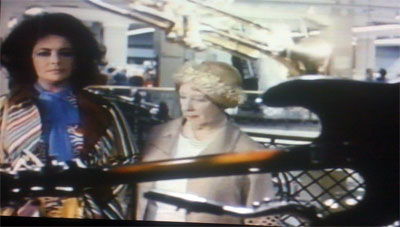 Superstar cinematographer Vittorio Storaro's work is probably gorgeous, but the low grade pan 'n scan DVD (shuttled out by a biz called Cheezy Flicks, no less) makes it nearly impossible to discern. Sound is subpar too, making the already cacophonous hard-key piano score nearly unbearable as you reach for the volume control to bring it down only to turn it up again seconds later for the muddy dialogue (and really, you cannot miss a would-be lover's crotch-grabbing diatribe in the police station: "She was a tart! A whore! She was after this!").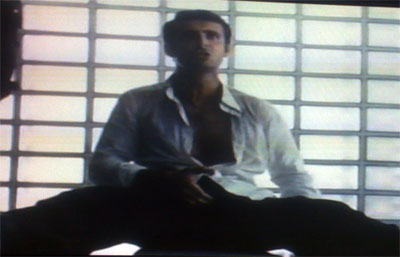 = = =
Reviewed by Staci Layne Wilson