Dario Argento's Dracula 3D - Preview Review

Dario Argento's Dracula 3D - Preview Review
Dario Argento, Dracula 3D
The Italia Film Fest kicked off Sunday night in high style as fashionable film fans flocked to the Chinese 6 theaters in Hollywood to see Dario Argento present a revival screening of his masterpiece Suspiria, and to introduce a condensed teaser version of his next film, Dracula 3D (due out in March 2012).
Filmmaker John Landis received an award just before Dario Argento stepped onstage to give a little talk about the continuing legacy of Suspiria (1977) and the hopeful future of Dracula 3D (2012). It's the first such style film for the director, but it's not his first time working with his daughter, Asia, for stars in the film as Lucy alongside Rutger Hauer as Van Helsing and Thomas Kretschmann as Dracula.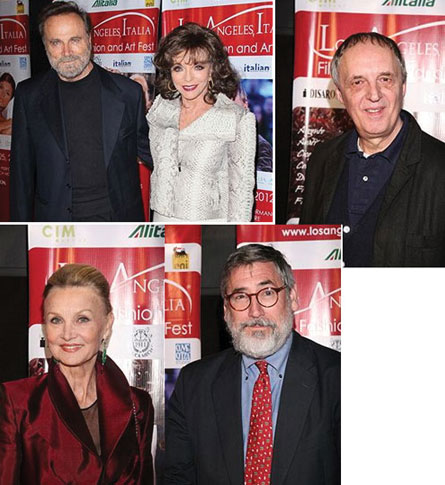 A 35 mm print (courtesy of Fox) was shown of Suspiria, then a preview of Dracula 3D. Fans of classic Italian genre films stuck around for a DVD projection peek at Django (1966) and to honor actor Franco Nero (who's in one of my favorite gialli of all time, The Fifth Cord). Super-cool Nero was on hand at the festivities, as was the beautiful Barbara Bouchet (Amuck!) and stunning Joan Collins (Fearless)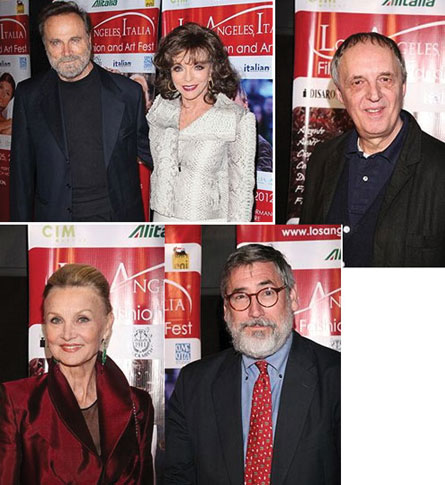 Dracula 3D - Preview Review
We were shown about 20 minutes of Dracula 3D. Not just the first act, as expected, but rather a kind of strange condensed movie which revealed the ending. I am a big Dario Argento fan (translates to "apologist" these days) but I have say, the whole thing was so flat... and yes, they showed it in the proper format, glasses and all. A.A.'s double D's in 3D was about the only thing that stood out, in spite of some hilariously over the top overacting from Hauer. Thomas Kretschmann, who can indeed act, wasn't showing much here as the eponymous Count.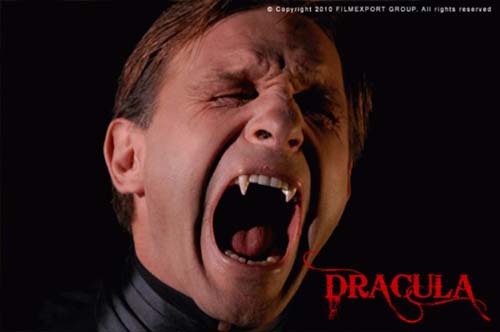 There was one reasonably impressive scene in which Dracula shows his preternatural prowess as a spree slayer when he takes out a whole roomful of traitors. True to the legend, the vampire can shape-shift into the usual wolves and bats. He can also become a gigantic CGI insect (or as I like to call it, Johnny Mantis), who, much like the creepy creature itself, mates and kills.
I am sorry to report: the look, feel, atmosphere and acting in Dracula 3D is more tele-novella than gothic-giallo.
Fortunately, Argento's 1971 feature The Cat O' Nine Tails and 1996's The Stendhal Syndrome (starring Asia Argento and Thomas Kretschmann), will screen during the festival's weeklong run.
The Los Angeles Italia event will screen 60 films through Feb. 25. Admission is free. Here is a link to the program at the official website: CLICK HERE
= = =
by Staci Layne Wilson