The Last Circus Blu-ray DVD Movie Review

The Last Circus Blu-ray DVD Movie Review
Directed by Álex de la Iglesia. Starring Carlos Areces, Antonio de la Torre, Carolina Bang.
If you only know director Álex de la Iglesia from his English-language cinematic interpretation of the popular mathematic crime novel The Oxford Murders, then you ain't seen nothing yet! Kind of a cross between Roslyn y Lions, The Devil's Backbone and Santa Sangre, The Last Circus is imbued with a glossy, grotesque grind-house patina of horror, madness, greed, rage, betrayal, lust and deep, deep depravity.
The humid aura of desperation and longing that's pervasive throughout the film is born of a trauma inflicted upon Javier (Carlos Areces) when he was an impressionable boy during the final, very bloody days the Franco dictatorship. "Erase your pain with revenge," his dying circus clown /slash/ soldier dad tells him... Javier takes the advice to his heavy heart and carries it through to his troubled adulthood, when we pick up the action in Madrid, 1973.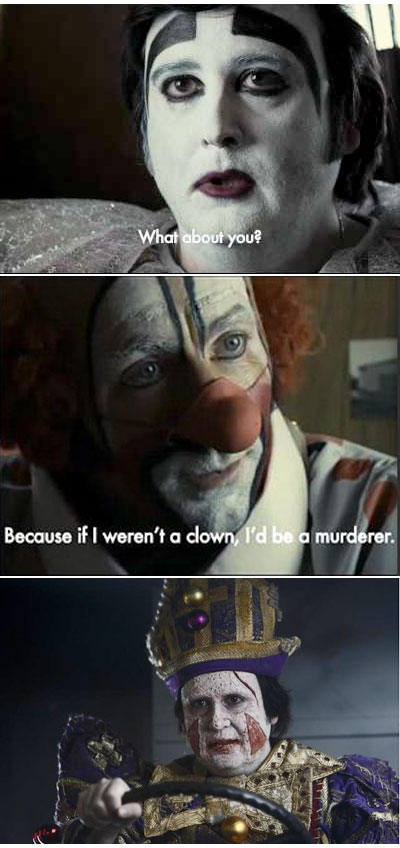 Chubby, bespectacled, subdued Javier is new to an established, tight-knit troupe of big top performers, all of whom outshine him with their big personalities and even showier talents. There's sadistic Sergio (Antonio de la Torre), a jester who's as handy with a knife as he is with juggling pins; naughty Natalia (Carolina Bang) a gymnastic, gyrating beauty who never looks the same from frame to frame; and daredevil motorista-fantasma Ghost Rider (Alejandro Tejería) to name just a few of the lost souls rounded up by the renegade Ringmaster (Manuel Tejada). What's more: the elephants have been known to commit crimes of passion, the lion's claws rival rapiers, and following one's animal instincts can lead all too quickly from delight to death.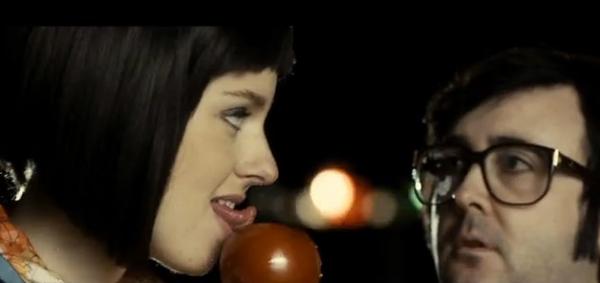 It's not exactly the kind of circus any sane person would run away to join, but Javier has always been running and he is hardly sane.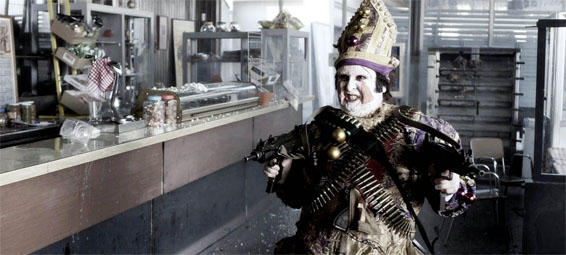 While The Last Circus really is a love story at its core (really!) fans of decadent, psychologically-driven horror will definitely want to add this dark gem to their collections. The violence is unrestrained, and there is a lot of it — but it never seems gratuitous or forced. de la Iglesia makes it seem natural and intrinsic to the story, and the fact that cinematographer Kiko de la Rica (Sex & Lucia, Torremolinos 73) makes every single moment a momentous thing of stunning, heartbreaking beauty doesn't hurt (even as the characters are depicted in excruciating agony). The costuming is a delicacy for those who can appreciate both the wide lapels of the 70s leisure suit and the narrow-waisted corsets of the circus ballerina, and the sumptuous set decoration is to die for (and of course, die in). All in all, it's a visual, aural and visceral kick in the ass.
DVD extras are many; I watched the making-of featurette and found it pretty standard issue, but for those wanting a bit of back story it's not altogether bad. The headliner is definitely the movie and the blu-ray is absolutely stunning.