The Blood-Spattered Bride Movie Review

The Blood-Spattered Bride Movie Review
I'd hate to have her dry-cleaning bill
The Blood-Spattered Bride (1972) is actually a few women — the long-dead but still very warm vampire Carmilla (Alexandra Bastedo, from The Ghoul), frigid yet foxy newlywed Susan (Maribel Martin, from The House That Screamed), and Susan's curious little sister Carol (Rosa Maria Rodriguez). In the center of their orbit is, of course, one hapless male (only billed as The Husband, that'd be Simón Andreu - who was also dashing and dastardly in one of my favorite giallos, Death Walks on High Heels).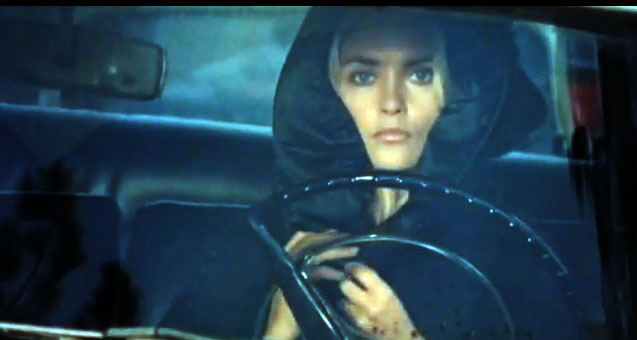 The story gets underway with legend, fantasy, white lace, and a little forcible sex (real, or imagined?), which is swiftly followed by a high falutin' quote by Plato, some boobs and bloodletting. So much for the blushing bride!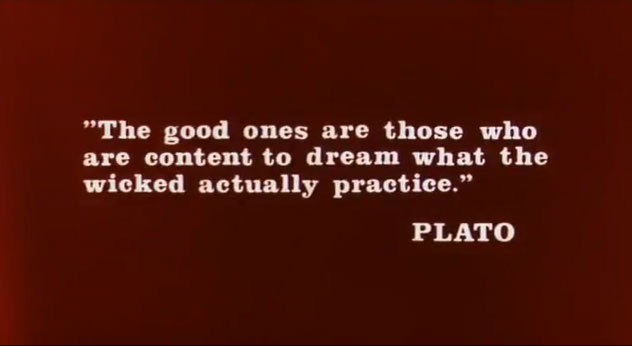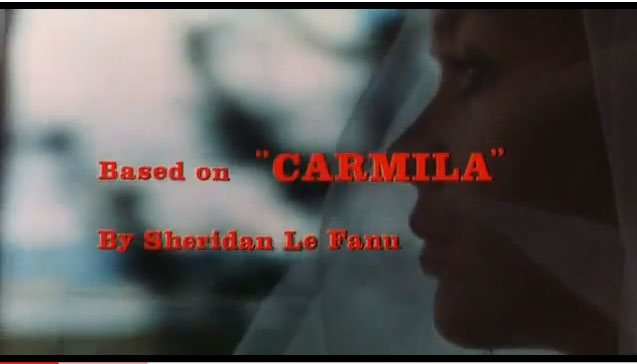 While it does follow along the lines of some other lesbian-friendly fright flicks out of Europe in the 1970s (think: Daughters of Darkness, with a dash of Living Dead Girl), The Blood-Spattered Bride has got'em all beat in my book. No wonder Quentin Tarantino gives it a thumbs-up (and probably other body parts up, as well). [In fact, I viewed his own personal print of the film at the New Beverly Theater in L.A., during VampireCon.]
The Blood-Spattered Bride is bizarre, yet cohesive; interesting and entertaining. The dubbing is decent, and while the cinematography isn't especially stunning (not like another well-crafted Carmilla tale Blood & Roses, which predates this version by a decade) it's nicely done and reveals some of stranger scenes (like the one below) with a good deal of fetishy-suspense.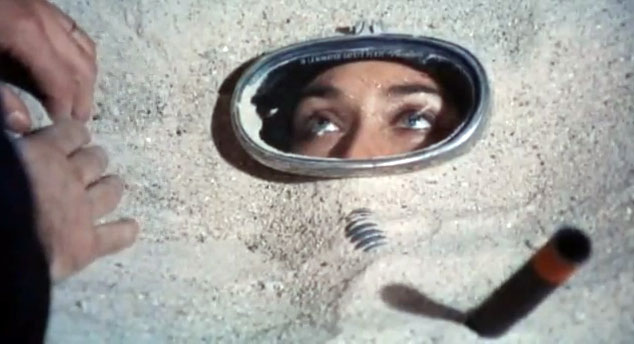 This flick is positively popping with phallic symbolism — from the knife blade probing the mouth of a bear trap in the woods to the monolithic cutout window in the castle which directs moans of ecstasy into the wind like a loudspeaker. It's almost as pervasive as the pulchritude (both sexes, and sex of all kinds, get a fair shake here under the deft direction of Vicente Aranda).
The fashions are fab, The Husband's Triumph TR4 is rockin', and most everyone is ridiculously good looking — even soaking wet with blood. Perhaps what sets The Blood-Spattered Bride apart is the talent behind it: Aranda and most of the main cast are still producing new movies!). Whatever the case, when it comes to florid and fevered 70s horror and sexploitation, it doesn't get much better than this haunted, gothic — and yes, a bit cheesy — fantasy.
. =
= = =
Reviewed by Staci Layne Wilson