Legion Movie Preview
Beating the Devil in 2010.
Michael: I knew He'd send you, Gabriel. You were always so eager to please Him.
Gabriel: Unlike you... the rebellious son.
While on set for Sony's upcoming Priest, which stars Paul Bettany and is directed by Scott Stewart, I got to see about 20 minutes of Legion, starring… Paul Bettany and directed by… Scott Stewart.
It seemed like a pretty good bet to glean some insight into the team's second religious themed film together, but both the actor and filmmaker claimed the two flicks aren't very similar and couldn't be compared. One judgment that might be drawn by looking at the teaser poster for Legion is that Bettany looks a lot like one of the Max Payne angels.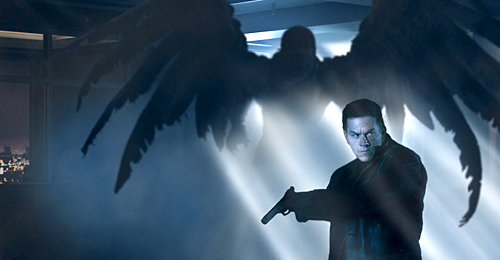 But from what I saw, the movie is nothing like Max Payne. The ensemble cast of Legion, headed up by Bettany as the badass archangel Michael and Dennis Quaid as his unwilling accomplice in heading off an impending apocalypse, must fight evil on earth after God gives up on mankind. Actors Lucas Black, Tyrese Gibson, Kate Walsh, Adrianne Palicki, Charles S. Dutton and Willa Holland are our heroes, while character actors Doug Jones (as the Ice Cream Man) and Jeanette Miller (as Grandma Gladys) shine in small, sharp cameos. Kevin Durand plays another archangel, Gabriel.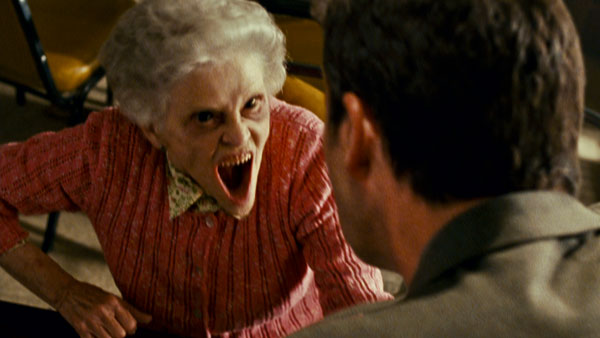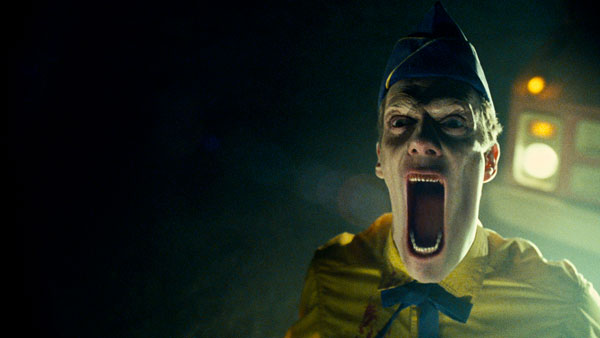 The scenes that were shown depicted lots of hard-R style cursing using every four letter word in the book (certainly not The Good Book), vicious violence, and a slew of CGI. At first blush the movie comes across heavy on visuals and light on character development, but I will admit that the scenes showing demonic possession are chilling; and while more heavy-handed, these scenes are somewhat reminiscent of similar Satanic scenarios in Fallen (1998, starring Denzel Washington).
While Quaid is his usual histrionic self (and I wouldn't have it any other way), Bettany's beyond the pale with unusually dark hair and sun-scorched skin. In the scenes we were shown, the devils beat all with some deliciously twisted acts of evil, and Adrianne Palicki was likeable as the predictably plucky unwed pregnant teen who may or may not (I vote for "may") be carrying the new Messiah.
The supernatural showdown that is Legion comes out Nationwide on January 22, 2010.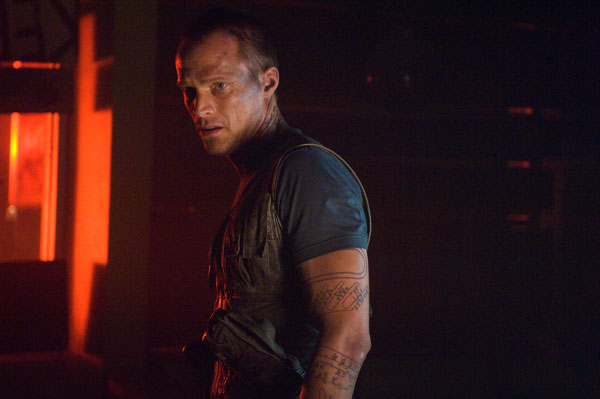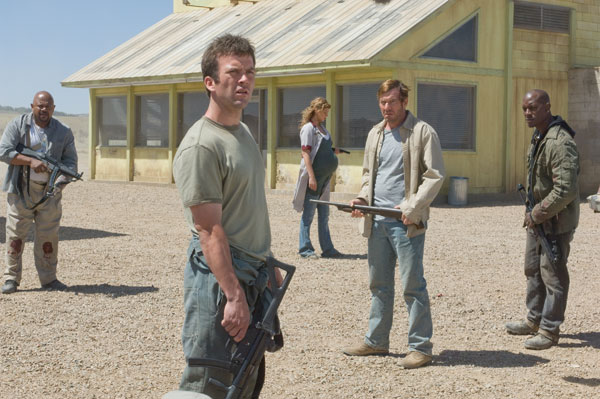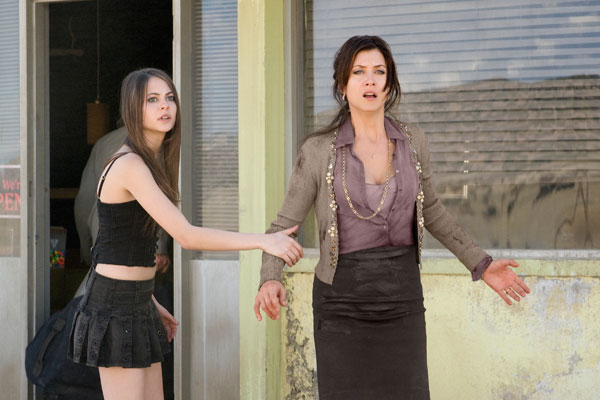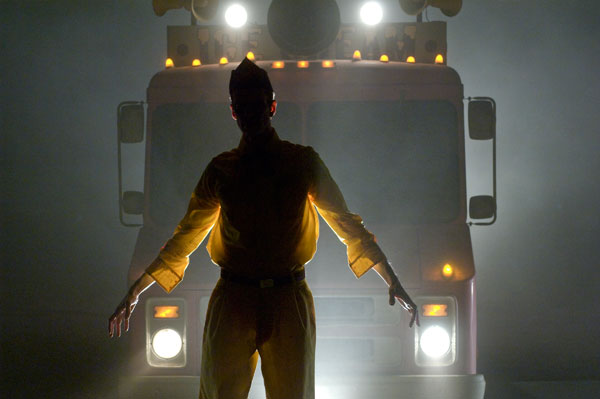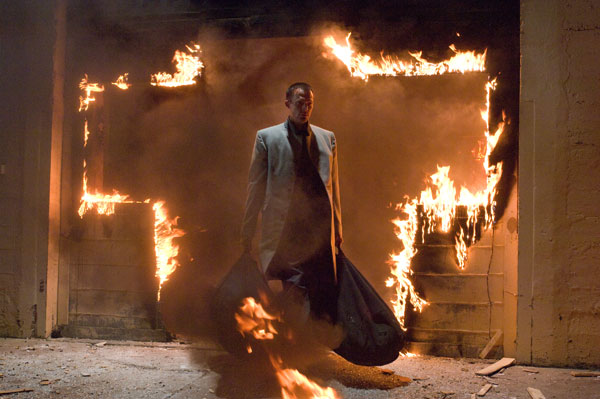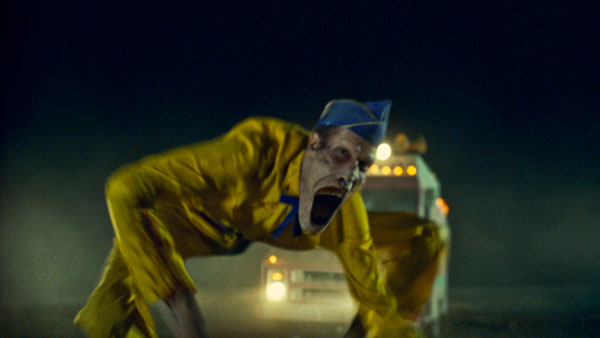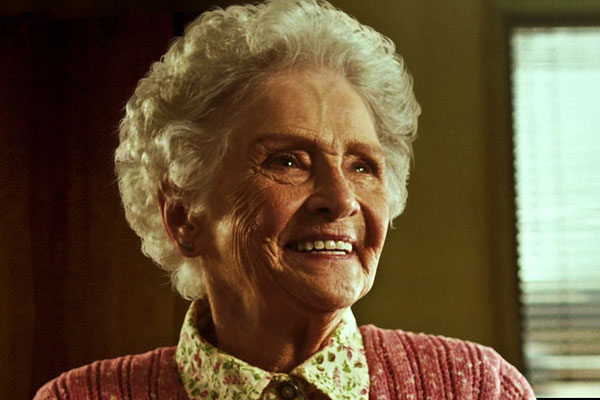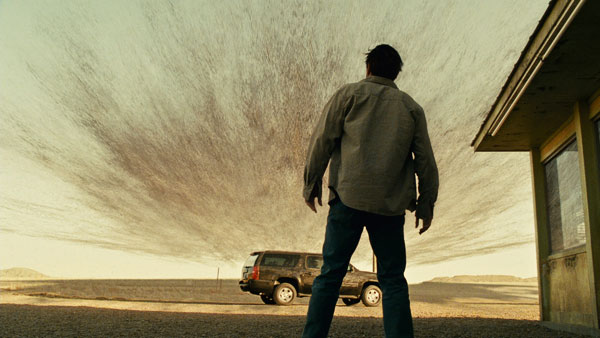 For updates, please visit Sony's Official LEGION MOVIE WEBSITE
Latest User Comments:
So much potential?!
Pros: Lucas Black, Paul Bettany, the concept of the film, the scenes where the ice-cream man turns scary and the old lady, the graphics of other scenes, Dennis Quaid, The hot daughter. Cons: The two women, (Charlie, the sooky pregnant chick who has no idea what she wants and who absolutely ruins this movie and the mother who is a complete whinging pain in the arse the whole movie through), the lengthy and very boring deep and meaningful part in the middle where every person for a good 30 mins has a self pity whinge why they have it so hard! All in all i didn't mind this movie and it had the potential to be a very good movie but i'm gonna find it hard to watch again because the cons are a big factor in this movie. Could've got a 7.5-8/10 but only a 6/10 in my opinion!
06-02-2010 by Horror-Fan88
discuss