Thirteen Women (1932) Movie Review

Thirteen Women (1932) Movie Review
A pre-Hays Office horror
Thirteen Women may have the dubious distinction of being infamous 'suicide starlet' Peg Entwhistle's one and only film credit before she leapt from the Hollywood sign, but there is a lot more to it than that.
While the movie didn't take quite the swan-dive its bit-player did, Thirteen Women wasn't a big success for the studio and in the intervening years it's failed to take on the cult status of, say Tod Browning's Freaks (also 1932).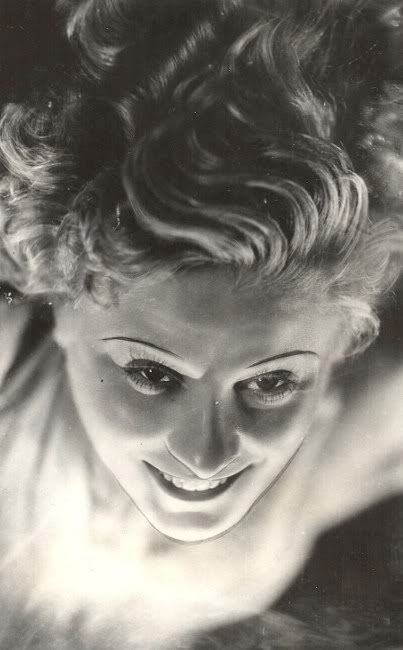 Peg Entwhistle

Produced by the legendary David O. Selznick and smartly directed by George Archainbaud, Thirteen Women is an intriguing sneak peek into the early careers of cinematic screen siren Myrna Loy and celebrated leading lady Irene Dunne. Originally running 73 minutes, RKO Radio Pictures edited 14 minutes out after it tanked, but that didn't help; the film was edited and rereleased in 1935 (post-Code), hoping to profit from the growing popularity of Dunne and Loy, but again the flick flopped. Even to this day, it is not available on DVD and few critics cite its coziness to classics like M, Psycho, or Carrie.
Shot in lush, silvery black and white by two-time Oscar nominee Leo Tover and augmented with intense music by three-time winner Max Steiner, this occult-themed thriller is based on the scandalous novel of the same name by Tiffany Thayer (Tiffany was a male, by the way). For fans of the era, everything in this reckless little suspenser is to die for: the art deco accoutrements, the low-cut, clinging gowns, Marcel-waved hair and meticulous makeup… and especially the rather quaint, stylized death scenes.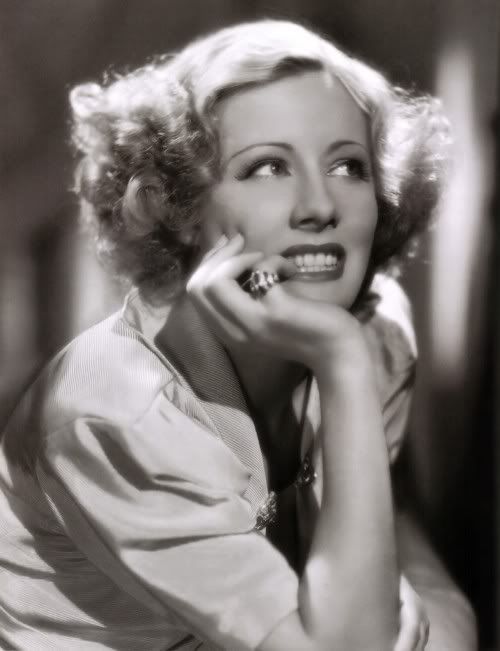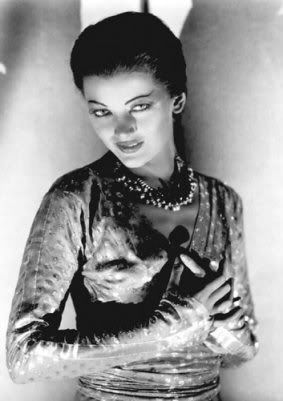 Following the formula of slasher films, though it was new in the early talkie days, Thirteen Women, ala "10 Little Indians", sets up the victims up and picks them off one by one. Things fall into play quickly as the title ladies, all former members of a college sorority, start receiving horoscopes and rather troubling predictions from a commanding celebrity clairvoyant known as Yogadachi (C. Henry Gordon). Why is he so interested in them? Is he really just trying to warn them for their own good, or does he have another agenda?
Little do they know, the Great Yogadachi has been hypnotized by his sexy, sultry assistant Ursula Georgi (Loy). Mad Ursula is a "half-caste" Eurasian woman who had been a student at the college until the Sisters' bigotry got her expelled and she had to find work in the seedy world of fortune-telling. Meanwhile, mysterious letters continue to arrive at the womens' homes, and some of them wind up dead. The others band together to try and stop the sinister swami, not knowing who is actually pulling the strings in this carefully calculated rumba of revenge.
While some of the acting is a bit stilted and overplayed (typical of the era, until filmmakers learned the 'less is more' golden rule), Thirteen Women is an otherwise eerie and effective exploration into taboo themes (the lesbianism of the novel was taken out, but most of the sexuality stayed in, as did the much-attempted murder of a small child, suicide and insanity, and the wonderfully wicked showdown on a moving train as a heavily cat-eyed Loy goes after the wispy "final girl" with a gleaming dagger.
As I mentioned, Thirteen Women is not available on DVD and as far I know there aren't any near-term plans to release it. However, TCM (Turner Classic Movies Channel) does air it a few times a year. It's well worth looking for.
Reviewed by Staci Layne Wilson