Shriekfest - Lights Out for the Year

Shriekfest - Lights Out for the Year
Horror Film Festival Results
Shriekfest Los Angeles concluded its 3-day slate of films last night, with director Tammi Sutton's Sutures (review coming soon), and the ceremony for the weekend's winners. Features honors went to directors Darin Scott (Dark House - review coming soon), Travis Betz (Lo) and Robert Beaucage (Spike). For a full list of champs and honorees, please check the Shreikfestla.com official website.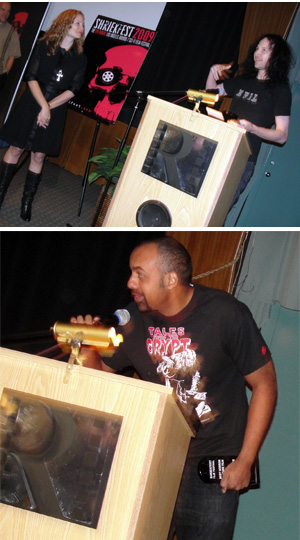 Top: Robert Beaucage - "Spike"
Lower: Darin Scott - "Dark House"
And the winners are...
= = =
The next big film festival for horror in Los Angeles is ScreamFest, running in Hollywood from October 17-24, 2009. ScreamFestLA.com