Dread and Horror mingle for the First-Annual REAPER AWARDS

Dread and Horror mingle for the First-Annual REAPER AWARDS
Get ready for "The Grimmys"
Yes, these are a couple of the judges... Dread Central's Steve "Uncle Creepy" Barton and his "Naughty Niece" Horror.com's Staci Wilson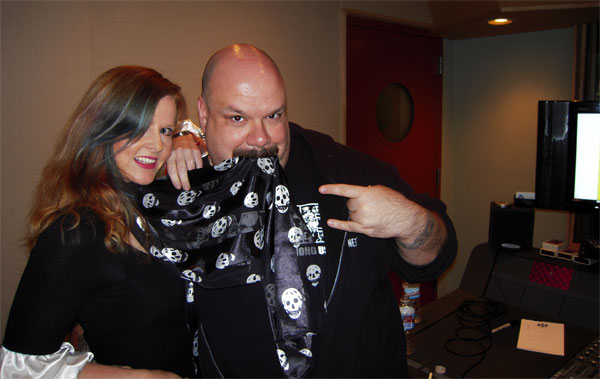 Home Media Magazine and DreadCentral.com Launch Reaper Awards

SANTA ANA, California - July 9, 2009 –Home entertainment industry leader Home Media Magazine and the horror insiders at DreadCentral.com have partnered to present Reaper Awards 2009 – the first awards campaign dedicated entirely to horror on home video.

On October 13, 2009, at the hauntingly historic Hollywood Roosevelt Hotel, "The Grimmys" will be awarded to the best DVDs and Blu-ray Discs of the year.
"Reaper Awards is the first event of its kind to honor horror films as they are meant to be seen – raw and uncensored," says Kyra Kudick, executive producer of the Reaper Awards. "Horror filmmakers often say they enjoy the uncensored freedom of home video. It's time we celebrate the important role it has had, and continues to have, on the success of the genre."
A panel of esteemed judges from the horror community will choose nominees from 13 categories, based on the quality of the films and how they are presented on home video.
Horror experts participating as judges include: Home Media Magazine's Thomas K. Arnold, Steve "Uncle Creepy" Barton from DreadCentral.com, filmmaker Mick Garris, Brad "Mr. Disgusting" Miska of Bloody-Disgusting.com, Fangoria magazine'sAnthony Timpone,ShockTillYouDrop.com's Ryan Turek aka "Ryan Rotten", Jovanka Vuckovic of Rue Morgue magazine, Staci Wilson from Horror.com and a special mystery judge to be announced.
Horror fans will have the opportunity to choose "Grimmy" winners in an online consumer vote held Sept. 1 through Oct. 1 at www.ReaperAwards.com.
"Grimmy" winners will be celebrated in the famed Blossom Room with a pre-show cocktail party and dinner for sponsors and invited guests, followed by an awards show featuring celebrity presenters.
For information on award submissions, categories and guidelines as well as event sponsorship, contact executive producer Kyra Kudick at (714) 338-6767 or kkudick@questex.com.
To sign up to be notified when voting begins and find more information about the awards show and the nominated films, visit
www.ReaperAwards.com
.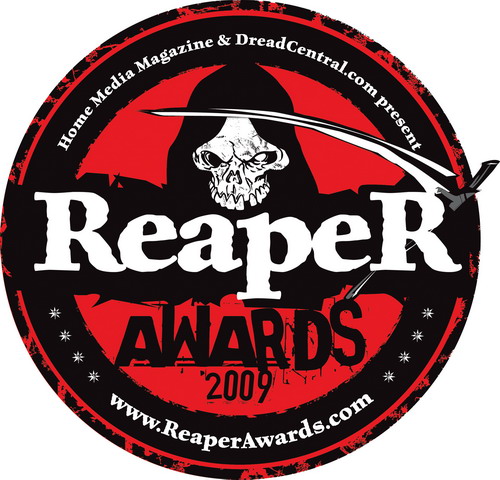 About Home Media Magazine:
Home Media Magazine is the premier home entertainment business publication, designed to inform, educate and facilitate communication among content owners, packaged and electronic distribution channels, and all other parties involved in the home entertainment marketplace. Through its weekly print and digital magazine, Web site and daily electronic newsletter, Home Media Magazine delivers news, analysis, market research, product reviews and marketing updates to give studio executives, retailers, distributors, technology providers, marketers and suppliers of ancillary products and services a one-stop resource to help grow their businesses and increase profits.
About DreadCentral.com:
Dread Central is the premier Web site for breaking news, original content and active community in the world of horror, covering movies, DVDs, games, collectibles, live events and music. If it's got something to do with the dark and horrific, you'll find it on Dread Central.