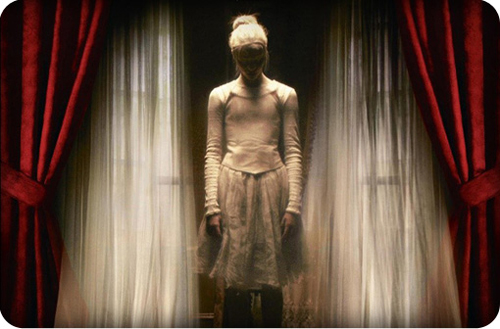 Livid isn't out in the U.S. yet and I don't speak French, but that wasn't enough to stop me from snagging a frills-free bootleg and watching it from start to finish. You needn't be a Parisian rocket scientist to figure it out, but here's the gist: A beautiful young nurse-trainee with dark hair and blue eye — yep: blue eye. The other one is brown. It's called heterochromia — named Lucy (Chloé Coulloud) encounters a bed-ridden patient who'd be better off riding a broom.
The 100 year old withered up old witch is scary looking indeed, but she seems harmless enough. That is, until Lucy and a couple of her friends return to the coma patient's derelict mansion in the middle of the night to look for the golden treasure that's rumored to be hidden somewhere in its walls.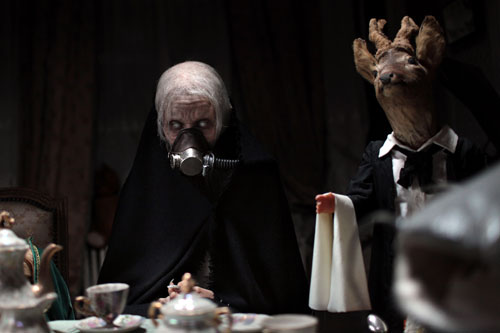 Some back story is provided; it's important to know the hag was once a prominent ballet teacher, a tough task-mistresses who was hardest of all on her fragile prepubescent daughter. Of course when your kid is a blood sucking vampire, a crack of the whip is sometimes in order, right? Wrong. There are no clear good guys in Livid, and that's part of the pleasure — characters reminiscent of directors Alexandre Bustillo and Julien Maury previous film, Inside, do nothing to hurt the love to hate them villain-and-victim clique. (BTW, Inside's top bitch Béatrice Dalle is back, here as the prima sorciere.)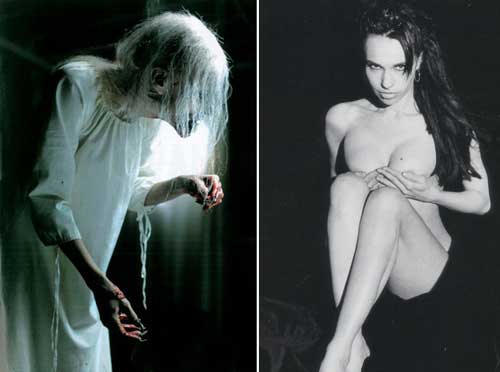 For me, and probably most viewers, the story is secondary to the lush, eerie and atmospheric visuals. Livid is reminiscent of dark, foreign fairytales like Jaromil Jires' Valerie and Her Week of Wonders, Louis Malle's Black Moon, The Brothers' Quay Piano Tuner of Earth Quakes, or Hélène Cattet and Bruno Forzani's more recent Amer. It's almost all allegory, mood, style, flourish, freak-out and suspense.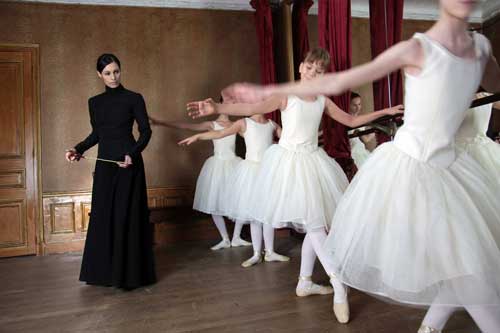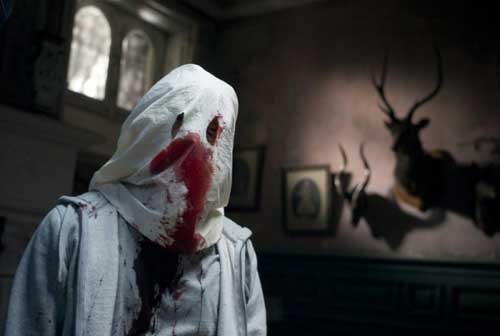 While some other great balletic dark fantasy films include Michael Powell's The Red Shoes, Dario Argento's Suspiria, and Guy Maddin's Dracula: Pages From A Virgin's Diary, added dance steps in Livid include terrifying taxidermy, automatons, malevolent music boxes, eyeball interplay (remember the heterochromia? Yeah, it's there for a reason), mouthy moths, and a Bride of Frankenstein meets Metropolis spinal surgery moment you will never forget.
Here's a little taste, from the Japanese trailer: LIVIDE
Reviewed by Staci Layne Wilson