Relativity Media has acquired Richard Parker's upcoming psychological thriller novel
Scare Me
. The book is in the vein of
Se7en
, and it will be published in the spring by Angry Robot.
And following the critical acclaim of
Stoker
, screenwriter Wentworth Miller is set to adapt the novel. Miller launched his Hollywood career as an actor, starring on the big screen in films like
Resident Evil: Afterlife
and
Underworld
and, on the small screen, as the lead in Fox's
Prison Break
. Recently he also made his screenwriting debut on
Stoker
, the Chan-wook Park-directed thriller.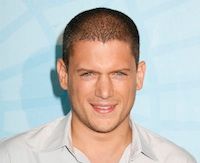 Plot synopsis of Scare Me:
Wealthy businessman, Will Frost, gets woken in the middle of the night by an anonymous caller, asking him exactly this:
When Will goes online, he finds a website has been set up in his name, showing photographs of the inside of his home, along with photographs of six houses he's never seen before.
In the first of these strange houses, a gruesome murder has already taken place.
Will is then told that his own family is in mortal danger.
The only way he can keep them safe is to visit each of the houses on the website in person - before the police discover what has happened there.

Seven houses.

Seven gruesome homicides.

Seven chances to save his daughter's life...

Sources: Comingsoon.net, bloody-disgusting.com & deadline.com