Revenge of Billy the Kid
---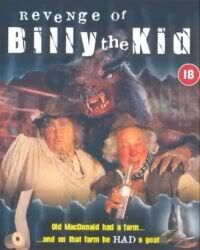 (1991)
British comedy, said to be one of the dirtiest ever.
Basic story: farmer has sex with a goat, goat gives birth to a halfman, half goat offspring, i.e. Billy (the Kid).
__________________
Welcome to my world, bitch. I should warn you, princess... the first time tends to get a little... messy.

You kids keep your noses clean you understand? You'll be hearing from me if you don't. We ain't gonna stand for any weirdness out here.

"Words create lies. Pain can be trusted."
---
Last edited by tic; 10-30-2006 at

04:27 AM

.